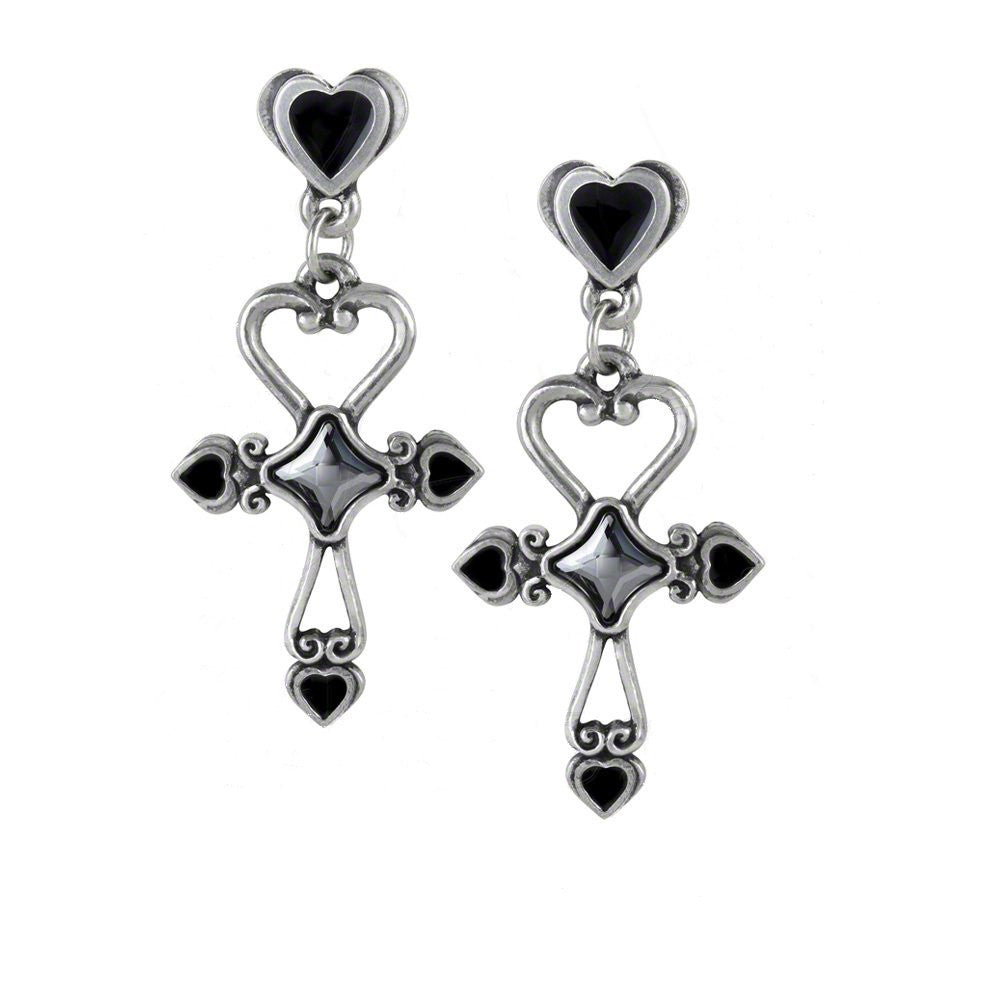 Everlasting Love Egyptian Ankh Amourankh Heart Earrings By Alchemy Gothic
$ 90.00 $ 44.95

FREE US shipping, international shipping available. Lifetime warranty.
DISCONTINUED - Only TWO left in stock!
An elemental symbol of everlasting love, combining the pervasive heart with the ancient Egyptian Ankh, the symbol of everlasting life. This pair of delicate, pewter scrollwork ankh heart earrings have 6mm crystal/enamel details and are suspended from black enamelled heart studs. They are mounted on surgical steel posts. Width 0.91" x Height 1.85" x Depth 0.12" Authentic Alchemy Gothic earrings made of lead-free fine English pewter.
authentic Alchemy Gothic design
Egyptian ankh heart earrings
made of fine lead-free English pewter