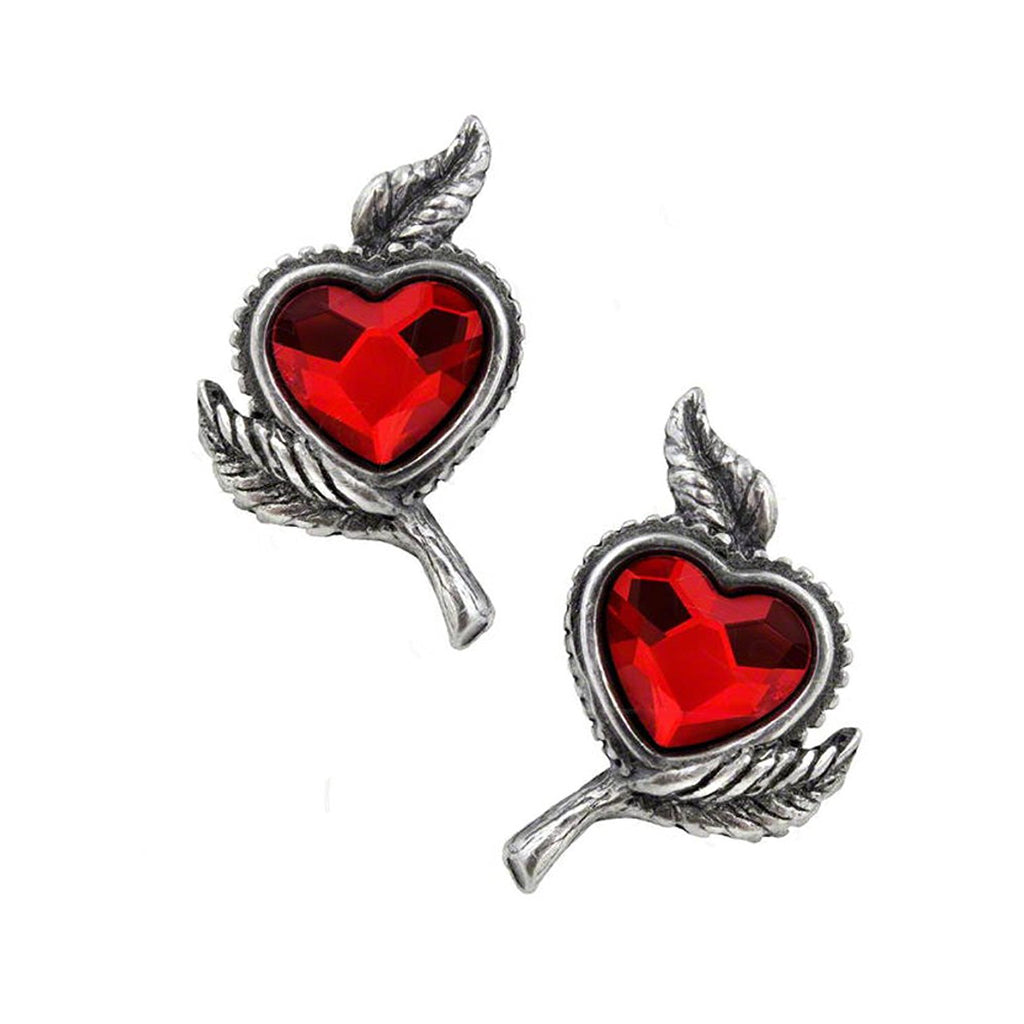 Love's Blossom Red Crystal Heart Alchemy Gothic Earrings
$ 50.00 $ 24.95

FREE US shipping, international shipping available. Lifetime warranty.
Love's Blossom earrings are a pair of sparkling red Swarovski crystal hearts set in a design of spring leaves, symbolizing the flowering of romantic love. An original earring design by Alchemy Gothic, in lead-free fine English pewter. Dimensions: Width 0.63" x Height 1.02" x Depth 0.63"
NOTE: Discontinued. Once these are sold, no more will be available.