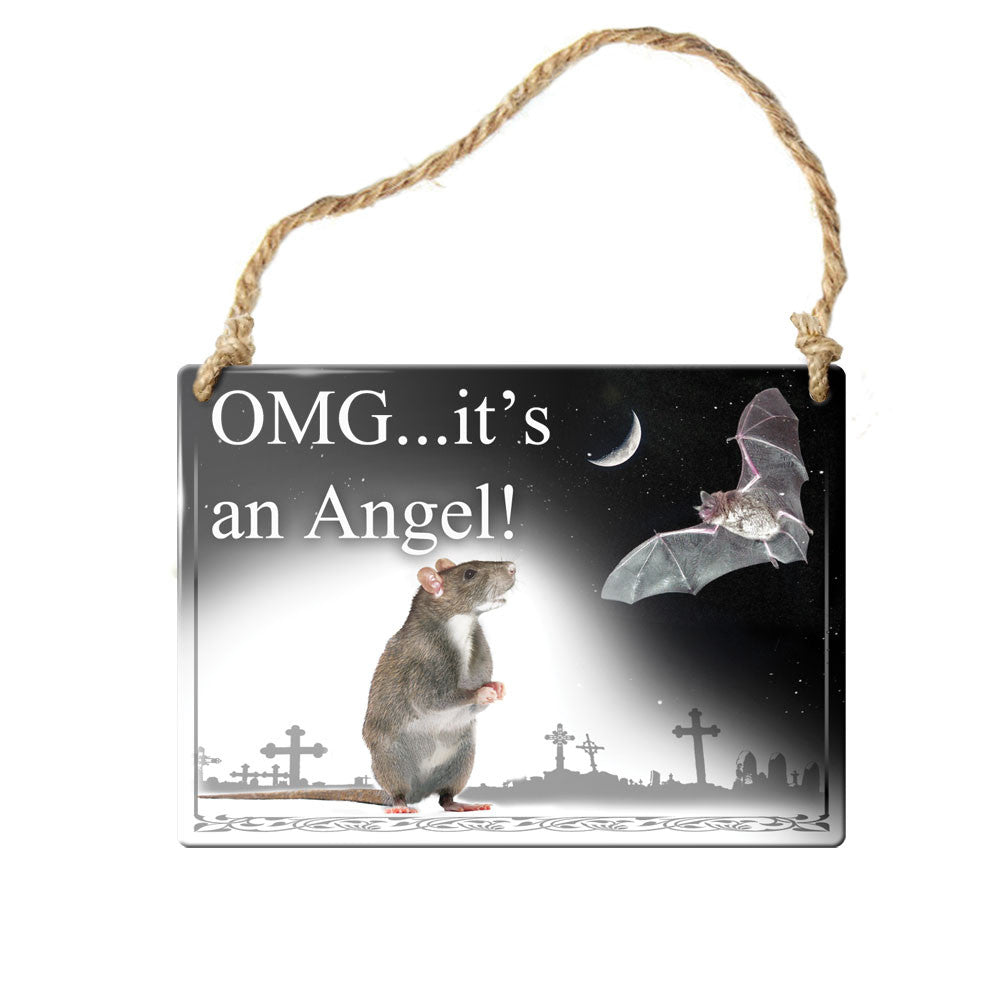 OMG It's an Angel! Mini Sign Mouse and Bat Decoration by Alchemy Gothic
$ 24.00 $ 10.95

FREE US shipping, international shipping available. Lifetime warranty.
OMG It's an Angel! Mouse Looking at Bat Sign by Alchemy Gothic. Adorable mini sign picturing a mouse looking up into the night sky and spotting a flying bat. "OMG it's an angel!" 
Original artwork from Alchemy studios in the UK, From the philosophical musings of the Alchemist himself and the artists of the Alchemy studios, profound and essential pearls of wisdom. This petite enameled metal sign comes pre-strung to hang anywhere. Enameled, steel plate printed sign with original Alchemy Studios full color image, slightly larger than a standard credit card. Width 2.6" x Height 3.5" x Depth 0.04"
Its pretty snazzy
I wish its edges were rounded down, as it stands they are kinda sharp, and the shipping was a bit expensive for something so small and light, but i must say, i really like it