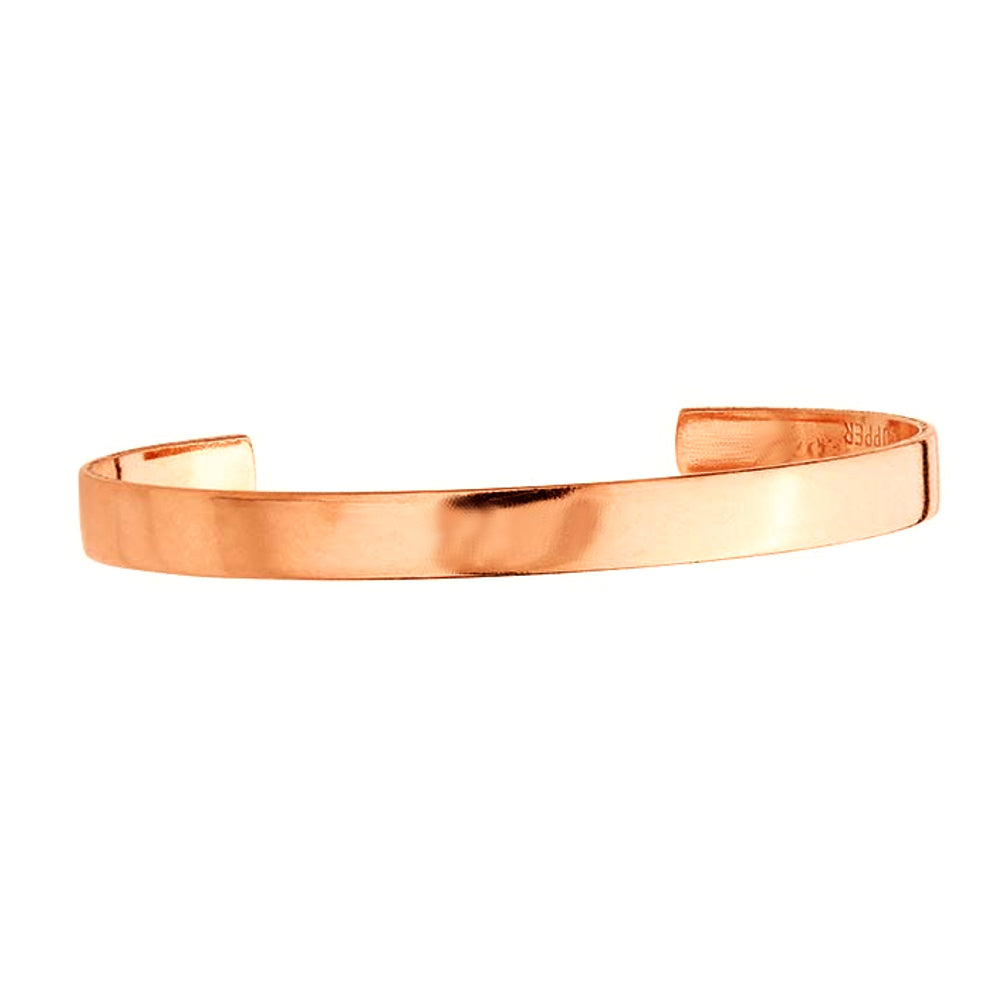 Plain Narrow Polished Pure Copper Cuff Bracelet 1/4" with Extra Durable Color Protect Finish
$ 30.00 $ 16.95

FREE US shipping, international shipping available. Lifetime warranty.
Simple polished copper cuff bracelet, 1/4" (6.4mm) wide. 2 3/5" (66mm) across, with a 1 1/2" (35mm) gap. This is a narrow cuff bracelet, great for men or women, made of solid copper and stamped "genuine copper" on the inside. It's made in the USA, and is a stylish way to garner the benefits of wearing copper on a daily basis.

As an extra layer of protection, it is treated with an exclusive crystal clear fine resin finish. This finish gives this copper cuff bracelet super durability, resistance to tarnish and wear of all kinds - including salt water! It will not dull, fade, turn color, rub off, or turn your skin colors like other bracelets can. This durable copper cuff bracelet is ready for daily wear, and will keep it's beautiful bright copper finish.

Comes gift boxed, with a lifetime warranty, exclusively from DragonWeave Jewelry.
polished solid pure copper therapy cuff bracelet, 1/4" (6.4mm) wide

exclusive crystal clear finish for super durability, color protection, and resistance to tarnish and wear of all kinds

made in the USA exclusively by DragonWeave

comes gift boxed, with lifetime warranty