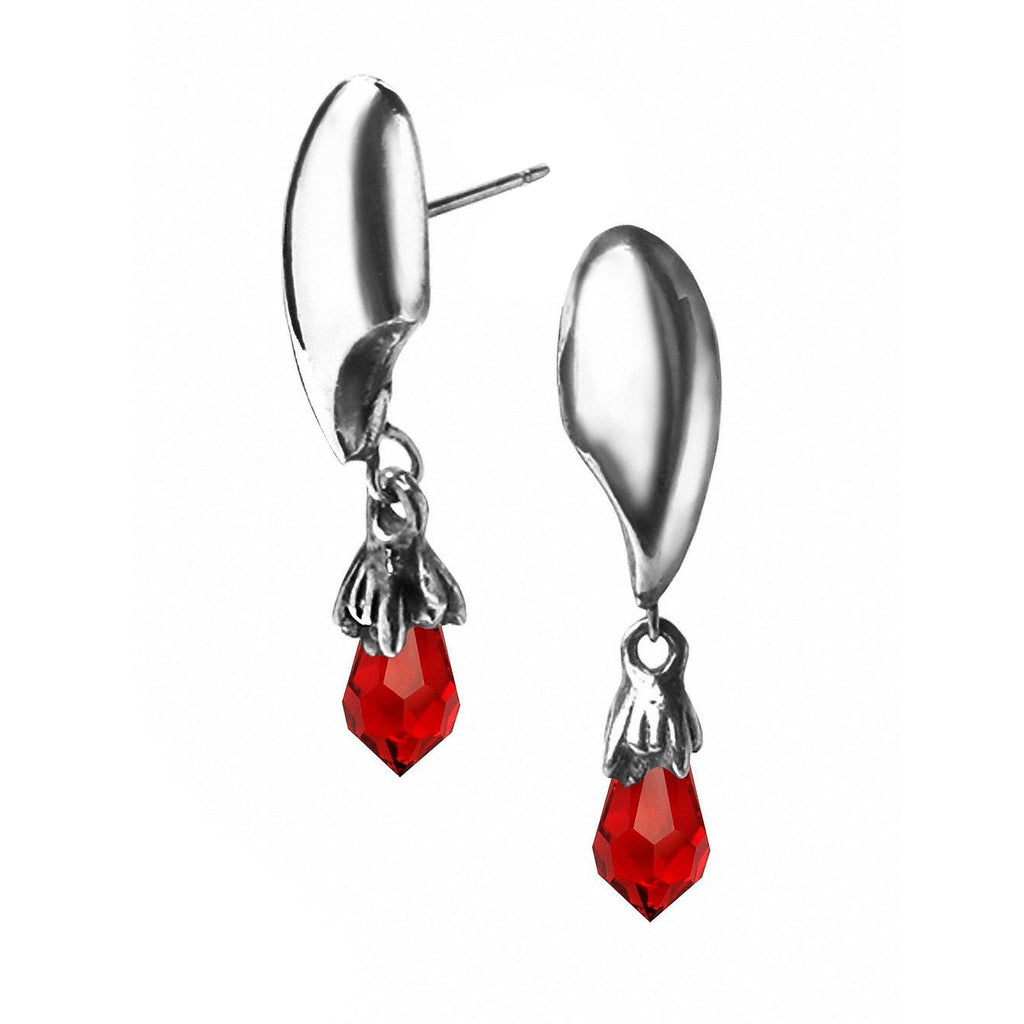 Vampretta Vampire Teeth Stud Red Crystal Earrings by Alchemy Gothic
$ 70.00 $ 34.95

FREE US shipping, international shipping available. Lifetime warranty.
Vampretta Vampire Teeth Stud Red Crystal Earrings by Alchemy Gothic. Polished Alchemy Gothic ear stud design of vampire fangs, dripping with blood-red genuine Swarovski crystals. Lead-free fine English pewter earrings, with surgical steel posts. 1 1/2" long. An original Alchemy Gothic design.
NOTE: These earrings are discontinued. Once these sell, no more will be available.