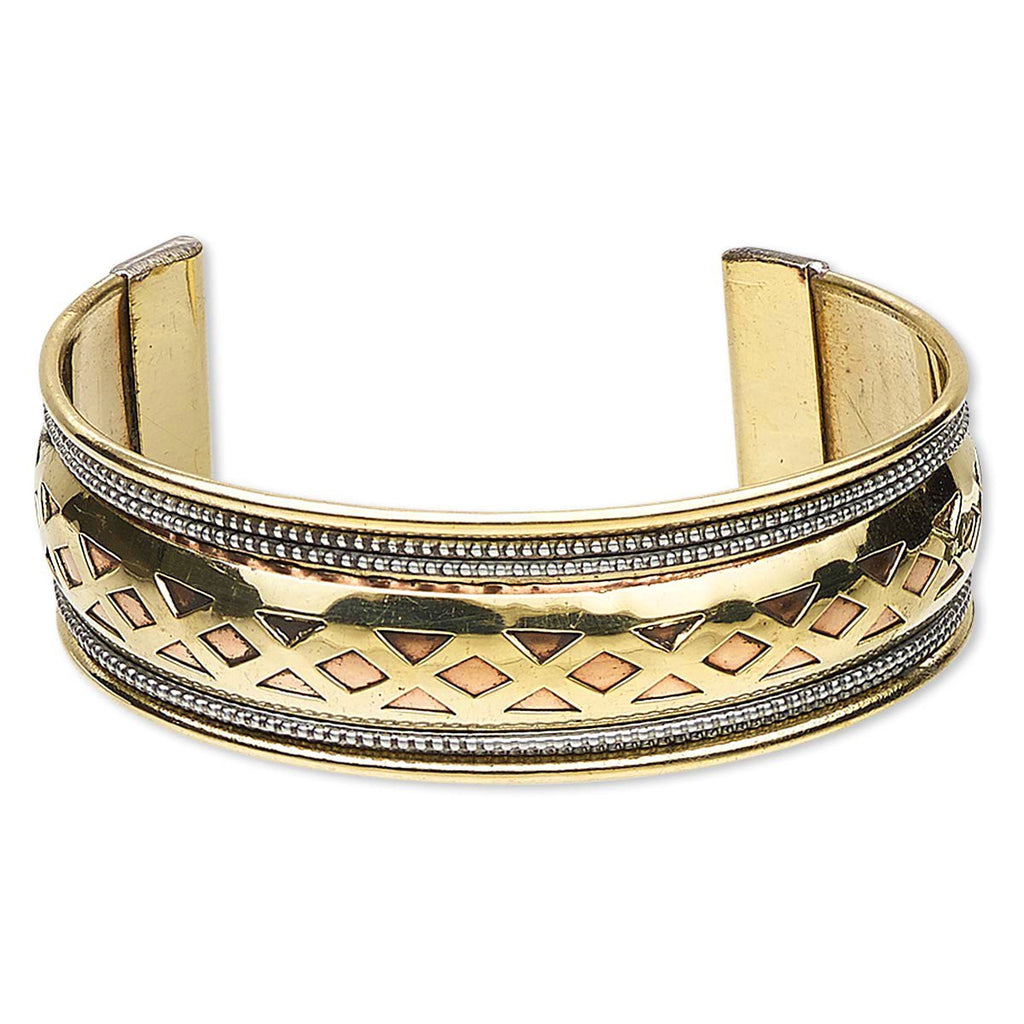 Diamond Cutout Brass Copper Steel Cuff Bracelet
$ 40.00 $ 9.95

FREE US shipping, international shipping available. Lifetime warranty.
Diamond cutout design cuff bracelet made of copper, steel and brass. 22mm wide. The diamond design, end caps and inside of the bracelet are brass. Copper lines the back of the diamond design, for a nice contrast. And two channels of double milgrain made of steel add even more visual appeal. Bright and colorful, this multi metal cuff bracelet is sure to please. Adjustable.
multi metal cuff bracelet
unique diamond cutout design
adjustable
Good Overall Bracelet
The bracelet really looks nice. It's actually lighter than I expected but that is by no means a negative. The only issue I have is that there was a slight dent on on side along the center "trim" but it's not super noticable so I didn't complain. I think it will last for years and years.