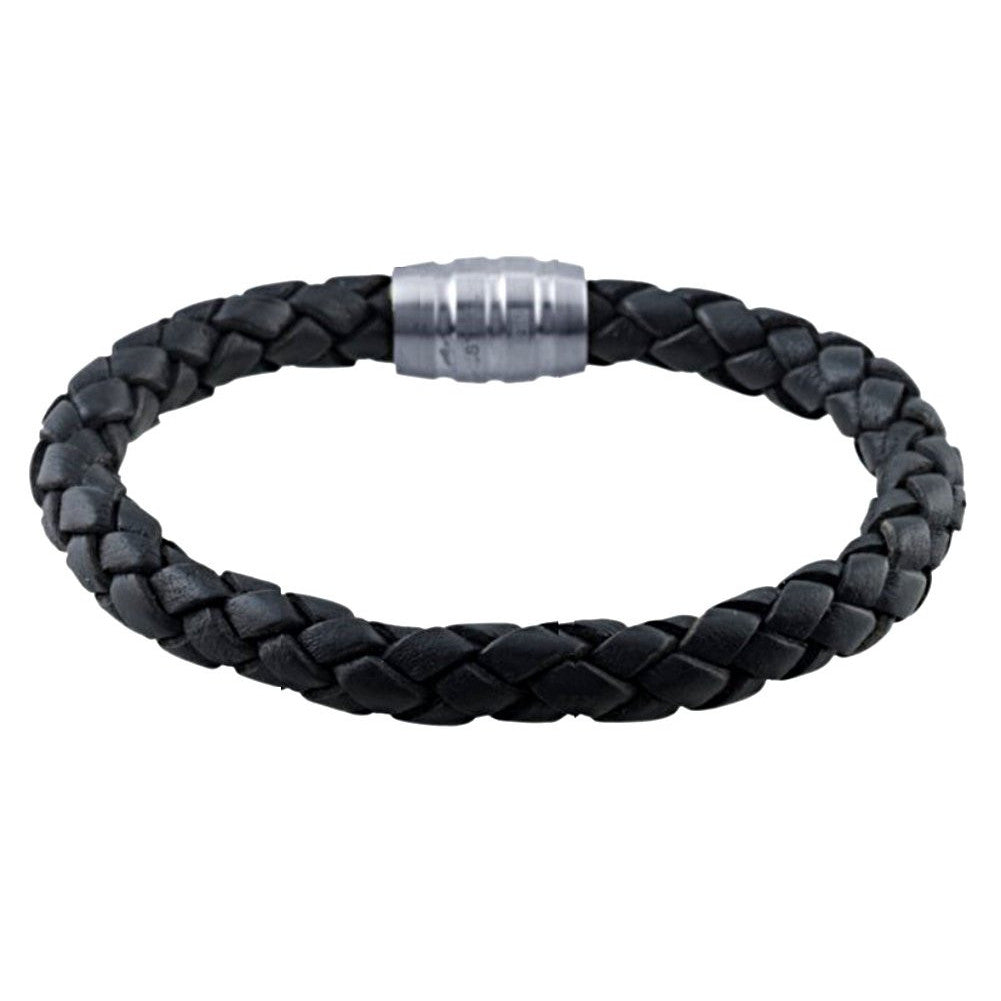 Black Leather 7.5mm Braided Cord Mens Bracelet with Steel Magnetic Clasp
$ 70.00 $ 29.95

FREE US shipping, international shipping available. Lifetime warranty.
Real black leather braided bracelet for men. An easy-on/easy-off stainless steel magnetic clasp provides a secure closure for this woven black leather braided bracelet, allowing you to put on and take off the bracelet quickly and easily. The bracelet is 1/4" (8mm) wide and a generous 8 3/4" long. Made in Germany.

NOTE: keep magnet away from pacemakers, computers, hard drives and magnetic media.
real black leather bracelet
easy to use steel magnet clasp
great style for men