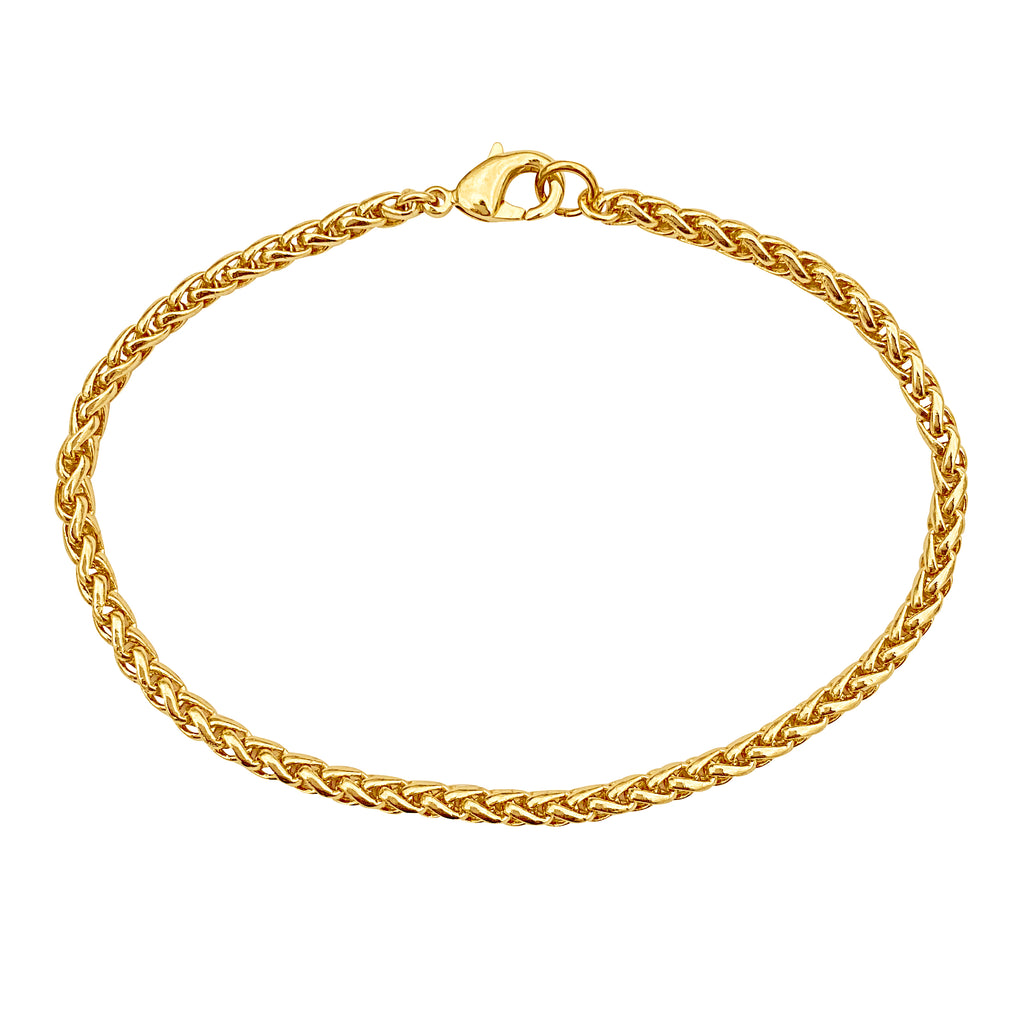 Gold 3.2mm Thick Ponytail/Foxtail/Wheat Weave Chain Bracelet
$ 11.95

FREE US shipping, international shipping available. Lifetime warranty.
Gold 3.2mm Thick Ponytail/Foxtail/Wheat Weave Chain Bracelet. This bright gold thick bracelet chain is perfect for women and men. Featuring gold plated brass links woven in a unique ponytail weave - similar to foxtail and wheat chains, it drapes and moves well, flexible and supple - the 3.2mm links are soldered for extra strength. Comes with an easy to use lobster claw clasp. Available in a variety of lengths, from 7 inches to 9 inches including half-inch lengths (9 inches can also be worn as an anklet). Handcrafted exclusively by DragonWeave, made in the USA. Comes gift boxed with a lifetime warranty. Your satisfaction with this thick gold chain bracelet is guaranteed.
3.2mm thick ponytail/foxtail/wheat gold chain bracelet
comes with lobster claw clasp
handmade in the USA by DragonWeave
comes gift boxed, with a lifetime warranty
See matching Gold 3.2mm Thick Ponytail/Foxtail/Wheat Weave Chain Necklace
Foxtail bracelet-gold plated
These are lovely bracelets. Easy to wear and draw lots of compliments. Many thanks for the swift delivery to the UK!