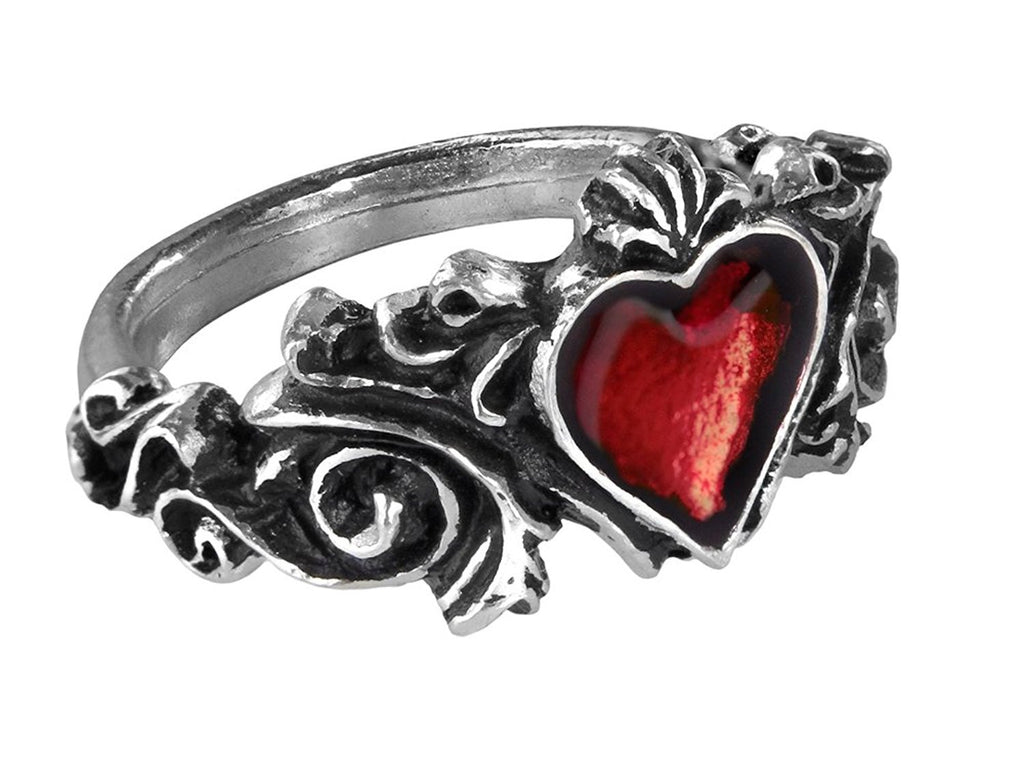 Betrothal Ring with Red Heart by Alchemy Gothic
$ 24.95

FREE US shipping, international shipping available. Lifetime warranty.
Betrothal Ring with Red Heart by Alchemy Gothic. A miniature rococo masterpiece of romantic metaphor, with the blood red enamelled heart of passion. This romantic red heart ring features a red enamel heart at the center, framed by scrolling pewter. An authentic ring by Alchemy Gothic, made of lead-free fine English pewter.
size doubt?
Hi what are the sizer in milimiters please? I cant find it!
Very happy with this ring.
It's a very beautiful ring. The photo captures it well, but to see it in person, you can really appreciate the detail of the scroll work, as well as the vividness of the crystal.
Betrothal red heart ring
I had a ring from here for about 15yrs it got misplaced I was so heart broken until I found it still being sold. It's so beautiful and I'm always getting asked about it. I wore my ring everyday just becarful about getting it wet a lot it can cause it to warp and bend but never broke and still stayed beautiful with 15 yrs of consent use.