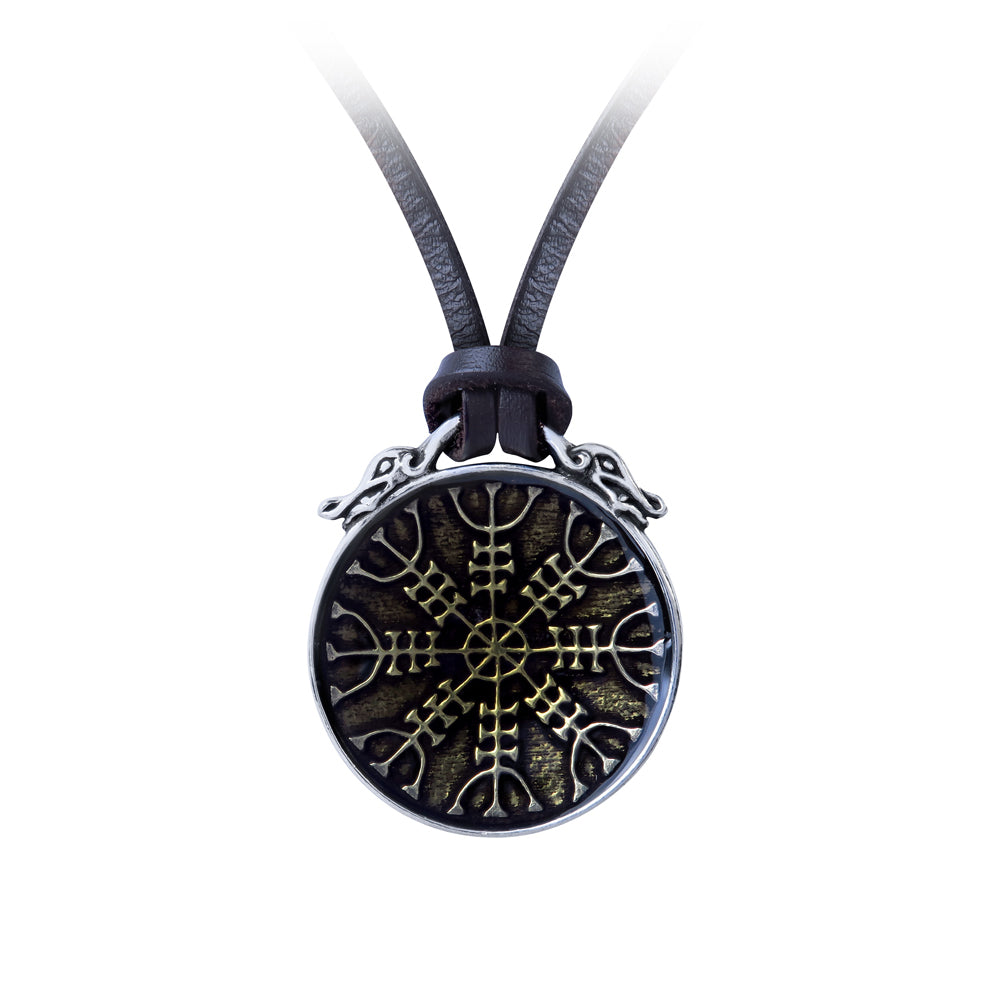 Aegishjalmur Pendant Helm of Awe Norse/Nordic Alchemy Gothic Necklace
$ 66.00 $ 33.95

FREE US shipping, international shipping available. Lifetime warranty.
Aegishjalmur Pendant Helm of Awe Norse/Nordic Alchemy Gothic Necklace. The Viking rune stave also known as the Helm of Awe, is a powerful, magical Norse defensive protection symbol used as an amulet against physical or mental dangers. Originally, this stave would have been drawn onto the front of a warrior's helmet, or upon his forehead, to confront his adversaries fearlessly. The exceptional quality of this piece will complete your look! A 35mm diameter pewter disc covered with an embossed/raised Viking Icelandic stave rune, set beneath a smoked, transparent enamel glaze. The hanger, to which the leather thong is attached, is finished with traditional style dragon's heads.
H: 40mm (1.57") W: 35mm (1.38") D: 5mm (0.20")
Chain: 26"
Fine English Pewter, Smoky Enamel Glaze
Beautiful piece
Will purchase from you again. Delivery was quick and the piece for my granddaughter is beautiful. Thank you.