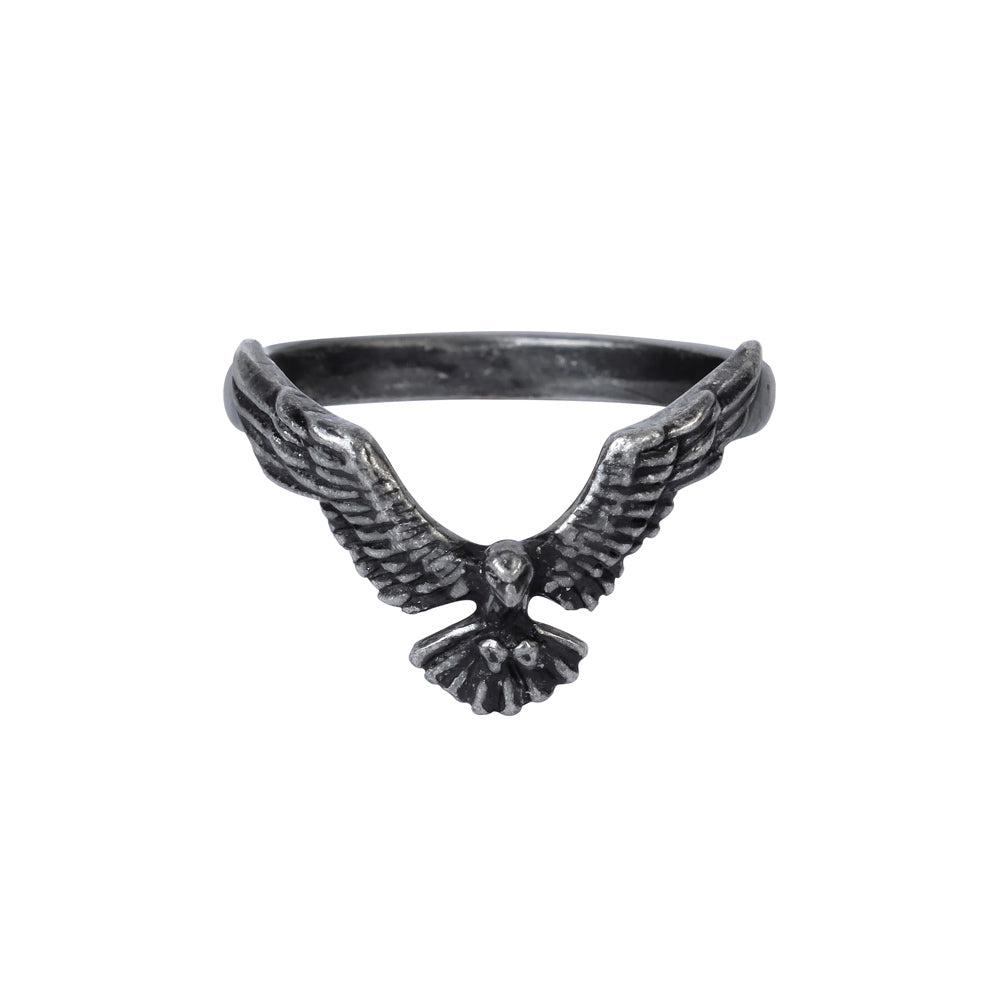 Ravenette Ring Alchemy Gothic Black Raven Ring
$ 16.45

FREE US shipping, international shipping available. Lifetime warranty.
Ravenette Ring Alchemy Gothic Black Raven Ring. The darkened quietude of sorrow softly intoned by the sure but slight presence of a raven on the wing. A small but perfectly formed raven icon perfect for day wear! A delicate, shallow V shaped flying spread-eagled black raven wrapping around the top part of the finger, before turning into the shank.
H: 12mm (0.47") W: 22mm (0.87") D: 25mm (0.98")
Fine English Pewter
Amazing
This is one of the best rings I've ever bought for this price. It's so detailed and the sizing is perfect.