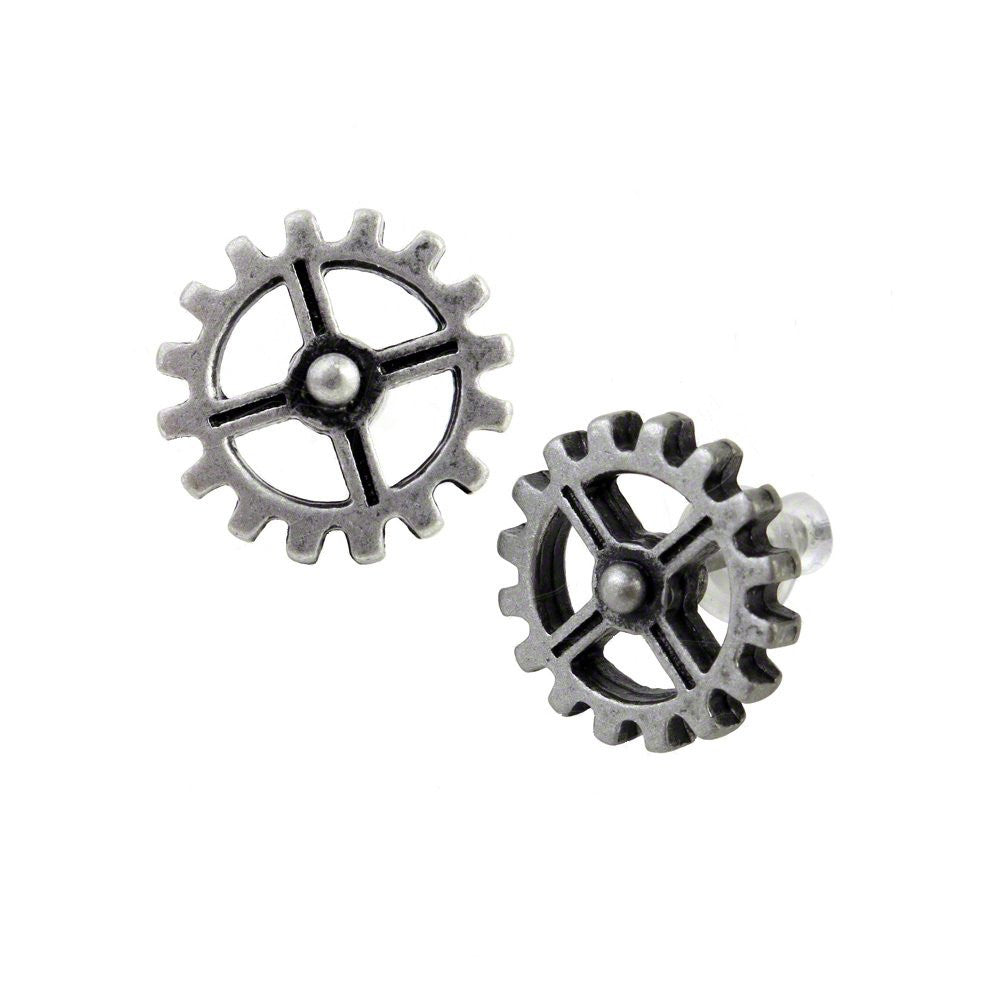 Steampunk Cogwheel Industrilobe Stud Earrings By Alchemy Gothic
$ 32.00 $ 15.95

FREE US shipping, international shipping available. Lifetime warranty.
Temporarily OUT OF STOCK
The quintessential cogwheel, coeur du moteur, personifying the dynamic industrial and intellectual progress of civilizations. Perfect earrings for any steampunk enthusiast. Sold as a pair. Width 0.55" x Height 0.55" x Depth 0.67" Made of lead-free fine English pewter and surgical steel posts.
authentic Alchemy Gothic earrings
made of fine English pewter, nickel and lead free
steampunk cogwheel design