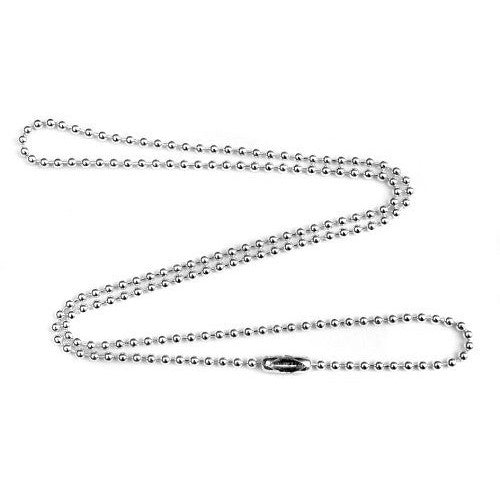 2mm Fine Sterling Silver Ball Chain Necklace
$ 24.95

FREE US shipping, international shipping available. Lifetime warranty.
Sterling silver 2mm fine ball chain necklace. This chain size is great for wearing with charms. Comes with two-sided ball chain connector, handmade in the USA. Available in a huge variety of necklace lengths, from 13" to 40". Satisfaction guaranteed.
unisex .925 sterling silver ball chain
easy to wear
full range of necklace lengths available
Beautiful!
This is my second experience with Dragonweave, and I am very satisfied with my order.
Thank you!
Sterling Silver 2mm Ball Chain
Beautiful chain, fast shipping! Will order again.
Ball chain necklaces
I am very happy with all the necklaces I have received from you. Thanks
Great chain. This is my second purchase
Great chain. This is my second purchase from Dragon Weave and I had an issue with my previous order, but they replaced it. Lifetime Guarantee is honored.