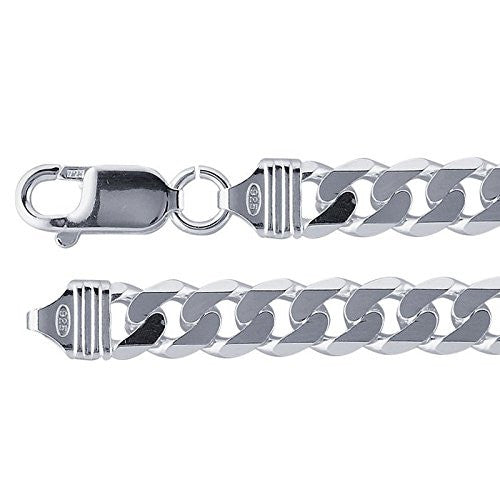 7.3mm Sterling Silver Curb Chain Necklace - 20 inches
$ 160.00 $ 79.95

FREE US shipping, international shipping available. Lifetime warranty.
Discontinued - only one left in stock!
This unisex necklace chain is solid sterling silver, made of 7.3mm beveled curb chain links, with a lobster claw clasp. Necklace is 20 inches long, made in Italy. Shining, solid, and great for men or women, this curb chain is well priced for sterling silver.
solid .925 sterling silver chain
7.3mm wide
lobster claw clasp
7.3mm 20" silver chain
I am quite pleased with this chain. it's got a great weight to it and looks very nice. I tend to hate a lot of clasps, but this one is pretty good. price was also very good.