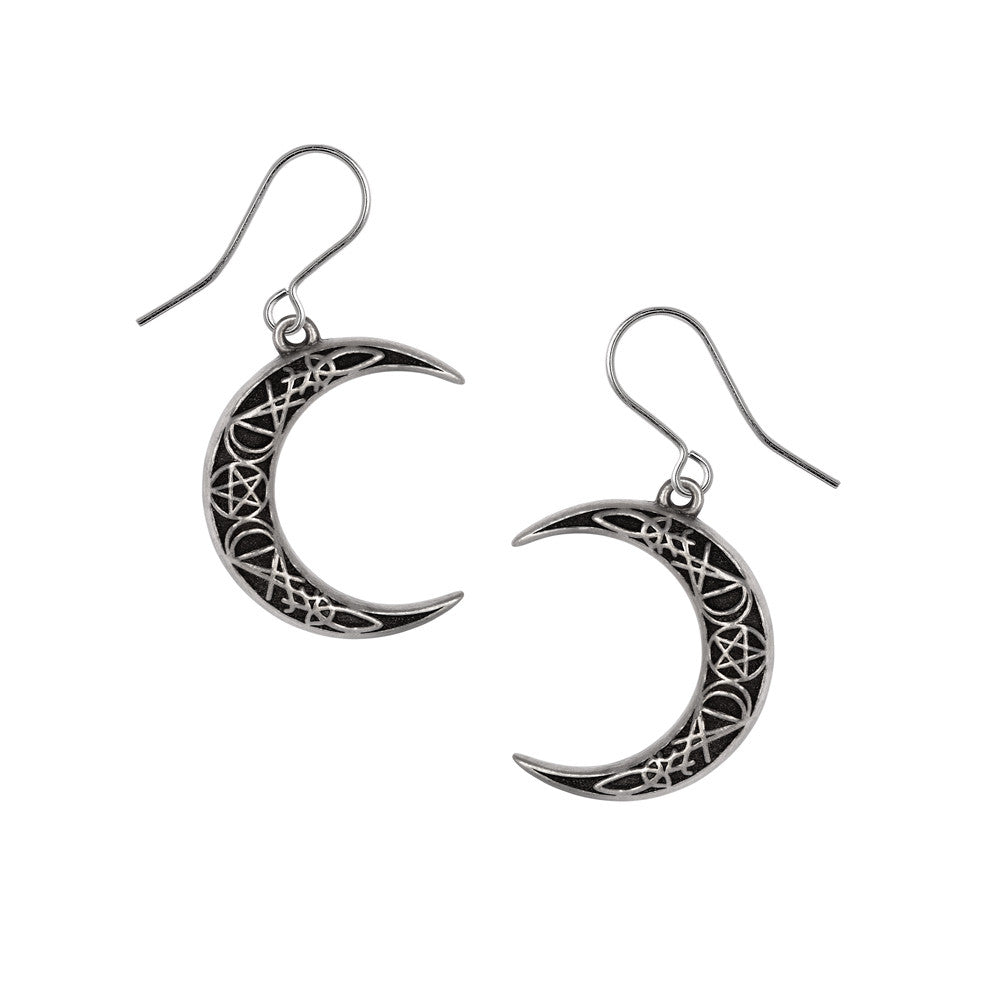 A Pact with a Prince Droppers Crescent Moon Earrings by Alchemy Gothic
$ 46.00 $ 22.95

FREE US shipping, international shipping available. Lifetime warranty.
A Pact with a Prince Droppers Crescent Moon Earrings by Alchemy Gothic. A fusion of ancient magical sigils to entice and invoke the powers of the moon and angels of dark desire. Eye-catching crescent moon earrings bearing magic symbols, including a powerful pentagram at the center. Designed and handmade in England in lead-free fine English pewter. Sold as a pair.
0.94" x 1.18" x 0.12"
See matching A Pact With A Prince Crescent Moon Pendant Necklace