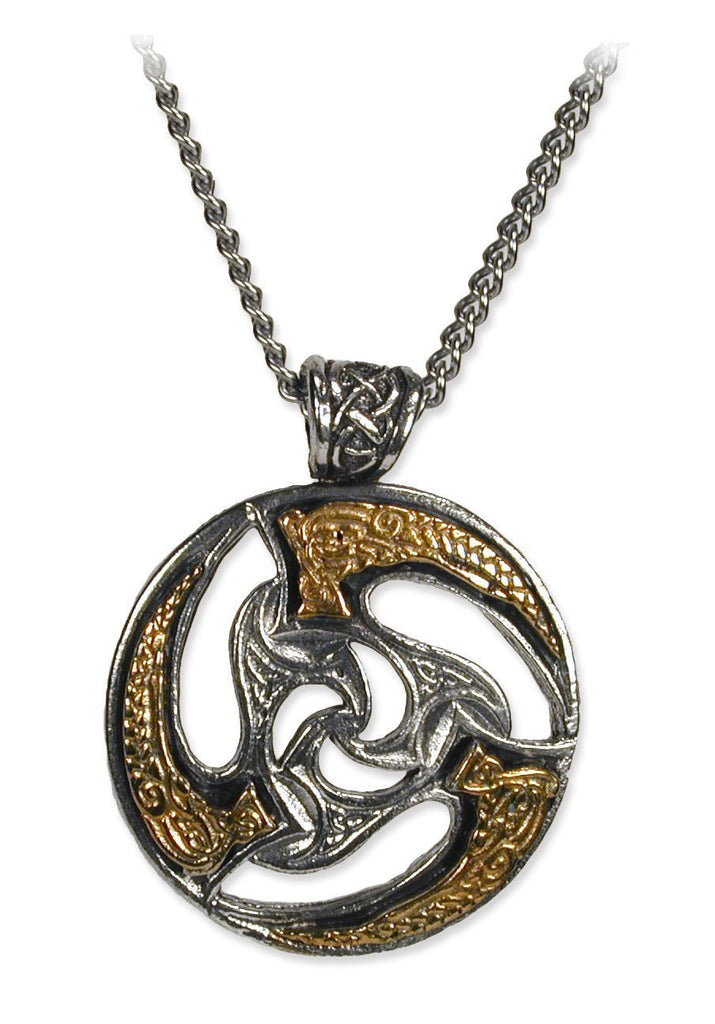 Celtic Sun Wheel Necklace
$ 60.00 $ 29.95

FREE US shipping, international shipping available. Lifetime warranty.
An ancient universal symbol, the Triskelion is set among three spirals of continual motion. The Isle of Man has adopted this emblem as its own and, when worn, it stands for optimism and progress. Silver-plated with gold-plated highlights. 1 1/2" long. Comes with 18" curb chain and jewelry box.
Discontinued - only one left!
worn for optimism and progress
silver-plated
includes chain