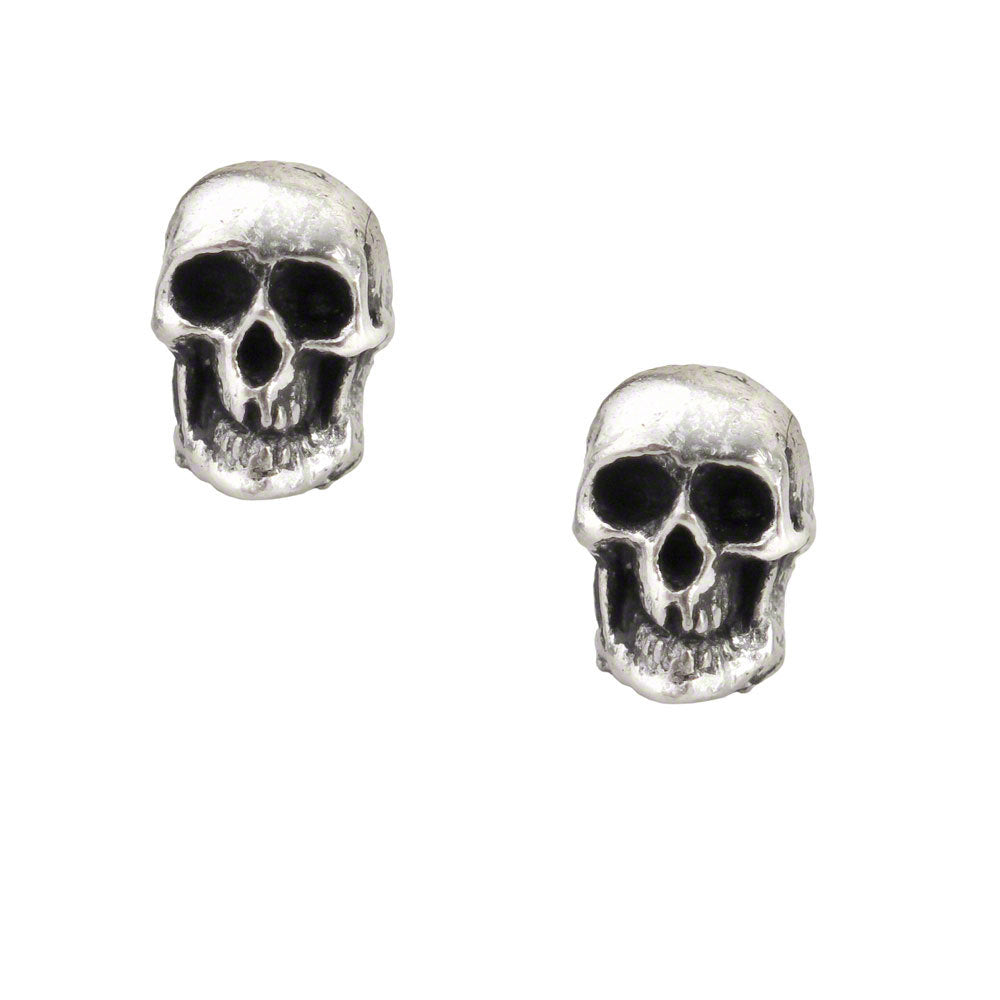 Death Earrings - Skull Ear Studs by Alchemy Gothic
$ 28.00 $ 13.95

FREE US shipping, international shipping available. Lifetime warranty.
Death Earrings - Skull Ear Studs by Alchemy Gothic. Miniature pewter skull studs, for the respectfully defiant, or the discreet fatalist. A discreet symbol of the macabre.
A pair of tiny human skull pewter studs, with surgical steel ear-posts.

Fine English Pewter, with Surgical Steel Ear Posts
Width 0.51" x Height 0.28" x Depth 0.51"