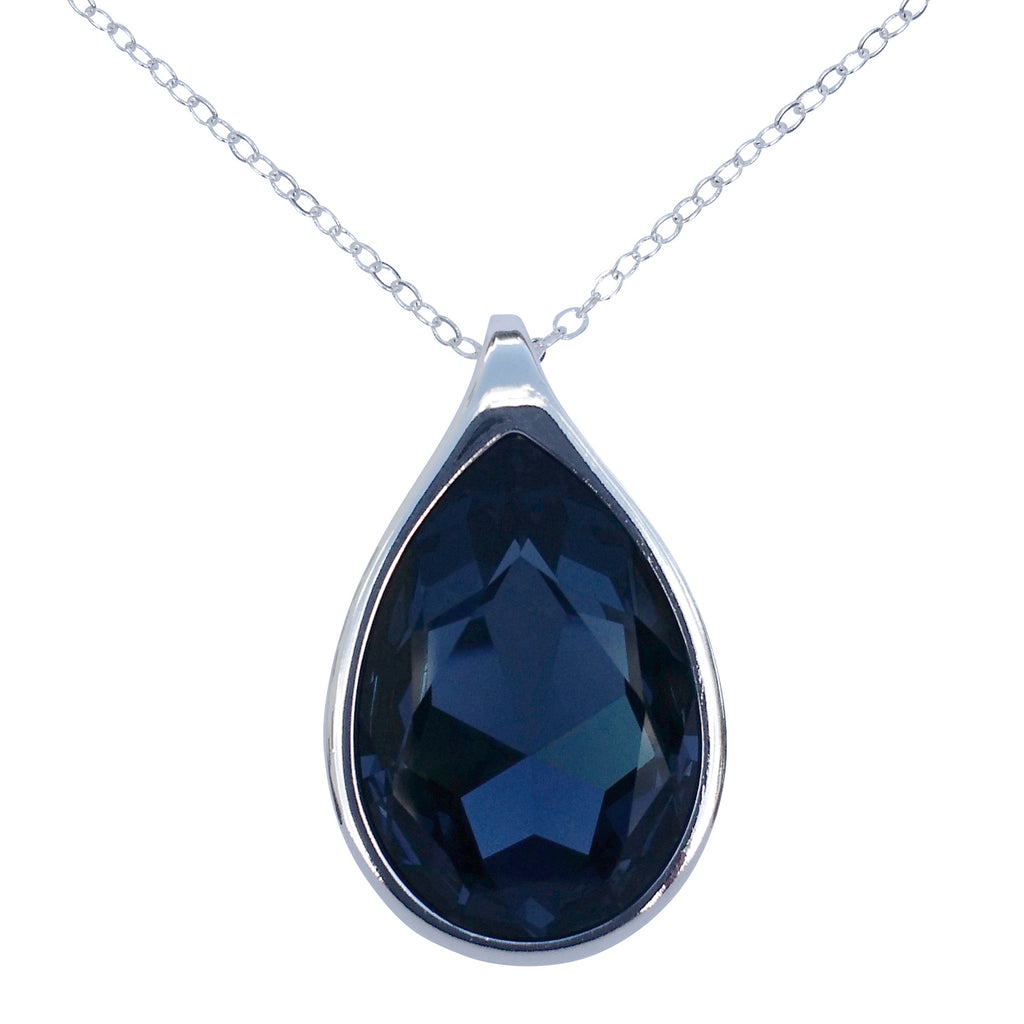 Sapphire Blue Swarovski Crystal Pear/Teardrop Pendant on 18" 2mm Silver-Plated Necklace
$ 50.00 $ 24.95

FREE US shipping, international shipping available. Lifetime warranty.
This stunning sapphire blue Swarovski crystal necklace is a must-see. The gemstone is a pear/teardrop shaped faceted Swarovski crystal in vivid sapphire blue, 30x20mm (1.2" x 0.8"). Hand set in a silver-plated 39x24mm (1 1/2" x 1") pendant. It comes on an 18" silver-plated 2mm cable chain with 1 1/4" extender chain and lobster claw clasp.

This is a guaranteed genuine Swarovski crystal pendant necklace. Swarovski crystal is designed with perfectly precise machine-cut facet patterns that produce the signature Swarovski sparkle. It's made from glass crystal with a unique compound that imitators cannot duplicate. This special formula creates the incredible brilliance of Swarovski crystal. The delicate and vivid color palette is also a Swarovski trademark.

This pendant necklace is a DragonWeave exclusive, hand-set and assembled in the USA.
stunning genuine Swarovski crystal pear/teardrop in vivid sapphire blue

hand set in a silver-plated 39x24mm (1 1/2" x 1") pendant

includes 18" silver-plated 2mm cable chain with 1 1/4" extender

assembled in the USA, exclusively from DragonWeave
Sapphire Blue Swarovski Crystal Pear/Teardrop Pendant on 18" 2mm Silver-Plated Necklace