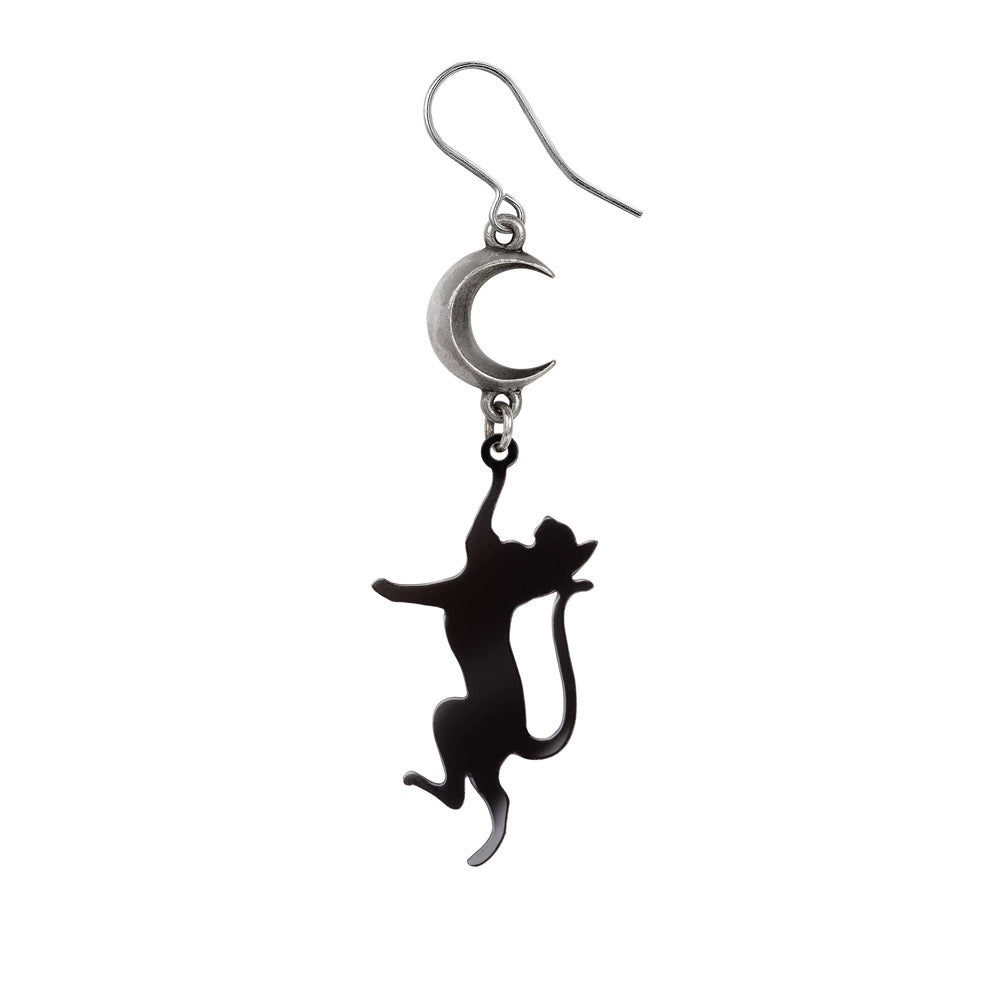 Feline Moondream Black Cat Crescent Moon Single Earring by Alchemy Gothic
$ 46.00 $ 22.95

FREE US shipping, international shipping available. Lifetime warranty.
Feline Moondream Black Cat Crescent Moon Single Earring by Alchemy Gothic. Adorable single earring of a black cat pawing at a crescent moon. Daydreams are for kittens, but the silent feline creatures of the night have serious ambitions and aspirations beyond even the comprehension of mere diurnal mortals. A single statement earring with jet black acrylic cat and polished pewter moon! Packaged in an Alchemy branded bag, including Alchemy guarantee and care instructions. Designed and handmade in England in lead-free fine English pewter, with surgical steel ear-wires. Sold SINGLY.
0.87" x 2.44" x 0.16"