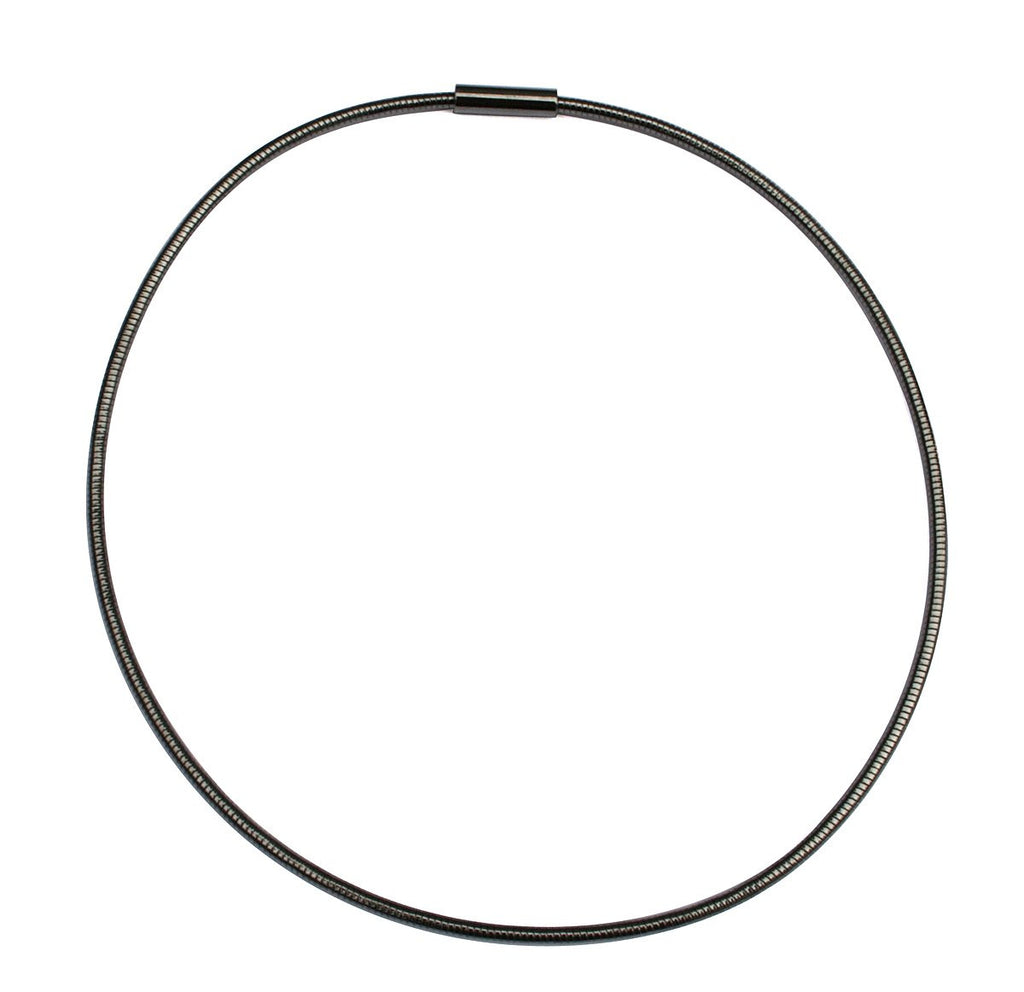 Gunmetal 3mm Omega Necklace Chain
$ 9.95

FREE US shipping, international shipping available. Lifetime warranty.
Rounded 3mm omega chain in gunmetal finish brass. Features an easy-to-use pop clasp, just pull apart to open, and push in until it pops to close. Secure and simple. Great for wearing with slide pendants, but makes a bold statement when worn alone. 
unisex gunmetal necklace
easy pop clasp
3mm omega chain necklace
dark gunmetal finish
I love it & wear it everyday!
This omega is beautiful! Its round, not flat, so it kinda threw me, but its still gorgeous! I love the clasp! It's so easy & yet secure! The only time I take it off is when I shower, I love this piece so much! ❤