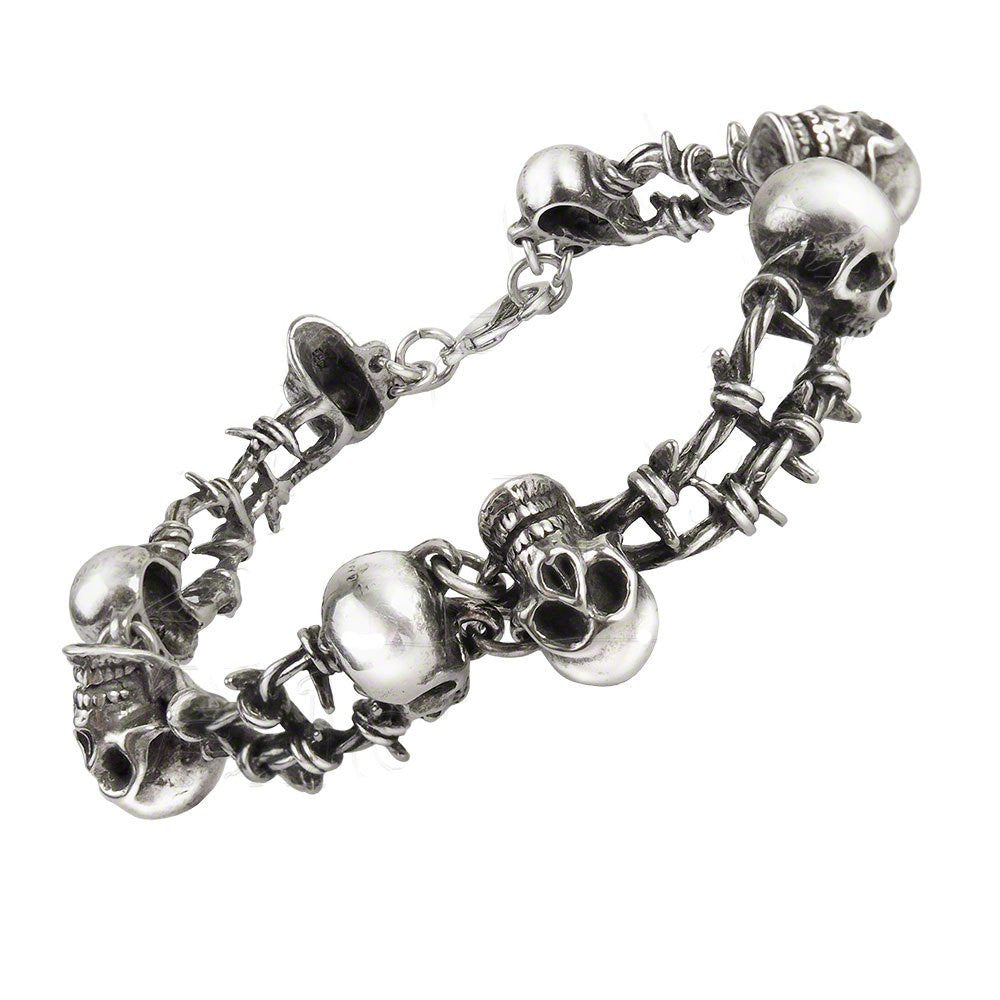 No Man's Land Barbed Wire Skull Head Bracelet by Alchemy Gothic
$ 59.95

FREE US shipping, international shipping available. Lifetime warranty.
Temporarily OUT OF STOCK of Large
Awesome men's bracelet made of twisted barbed wire and skulls, made of lead-free fine English pewter by Alchemy Gothic. An articulated pewter bracelet made of links of skulls and barbed wire, with lobster claw fastener. 
SMALL Width 5.51" x Height 0.71" x Depth 0.39"
LARGE Width 7.28" x Height 0.71" x Depth 0.47." 
authentic Alchemy Gothic design
mens bracelet of barbed wire and skulls
made of fine lead-free English pewter