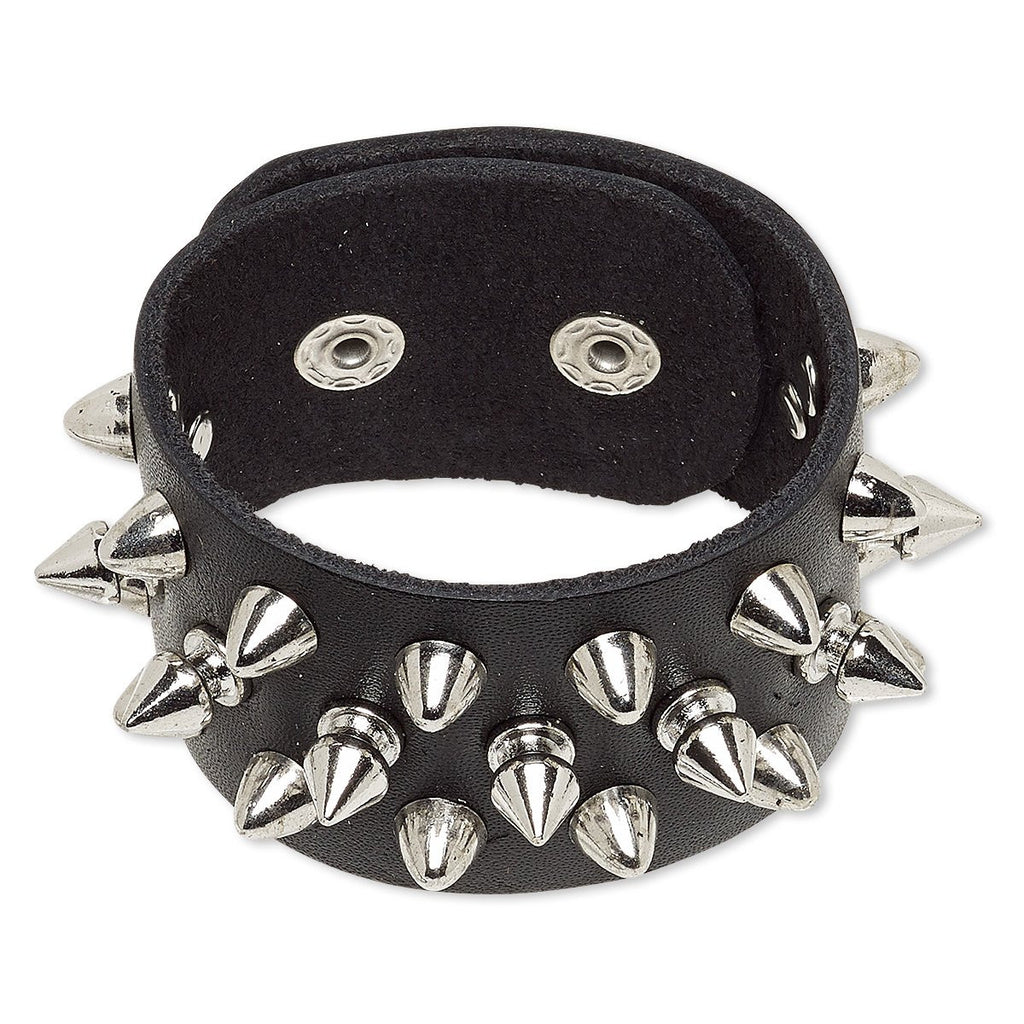 Punk Steel Spiked Black Leather Mens Bracelet
$ 40.00 $ 19.95

FREE US shipping, international shipping available. Lifetime warranty.
Men's punk rock bracelet, made of black leather and imitation rhodium-finished steel, 36mm wide. Bracelet is covered in three rows of steel spikes. Adjustable at 7 and 8 inches (18cm and 20cm) with double snap closure. Gothic punk style at an affordable price.
terrific punk style, covered in steel spikes
adjustable from 7 to 8 inches (18cm to 20cm)
snap closure
Comfortable and and cute
Spikes are dulled and riveted onto the actual wristband, so its safe and not flimsy at all. Only problem is if you have pants with deeper pockets the bracelet will get caught in them. Fashion over being practical bby.
Very nice
Great materials. Well constructed. Very happy with the item.
Thanks!
Awesome bracelet came very fast!