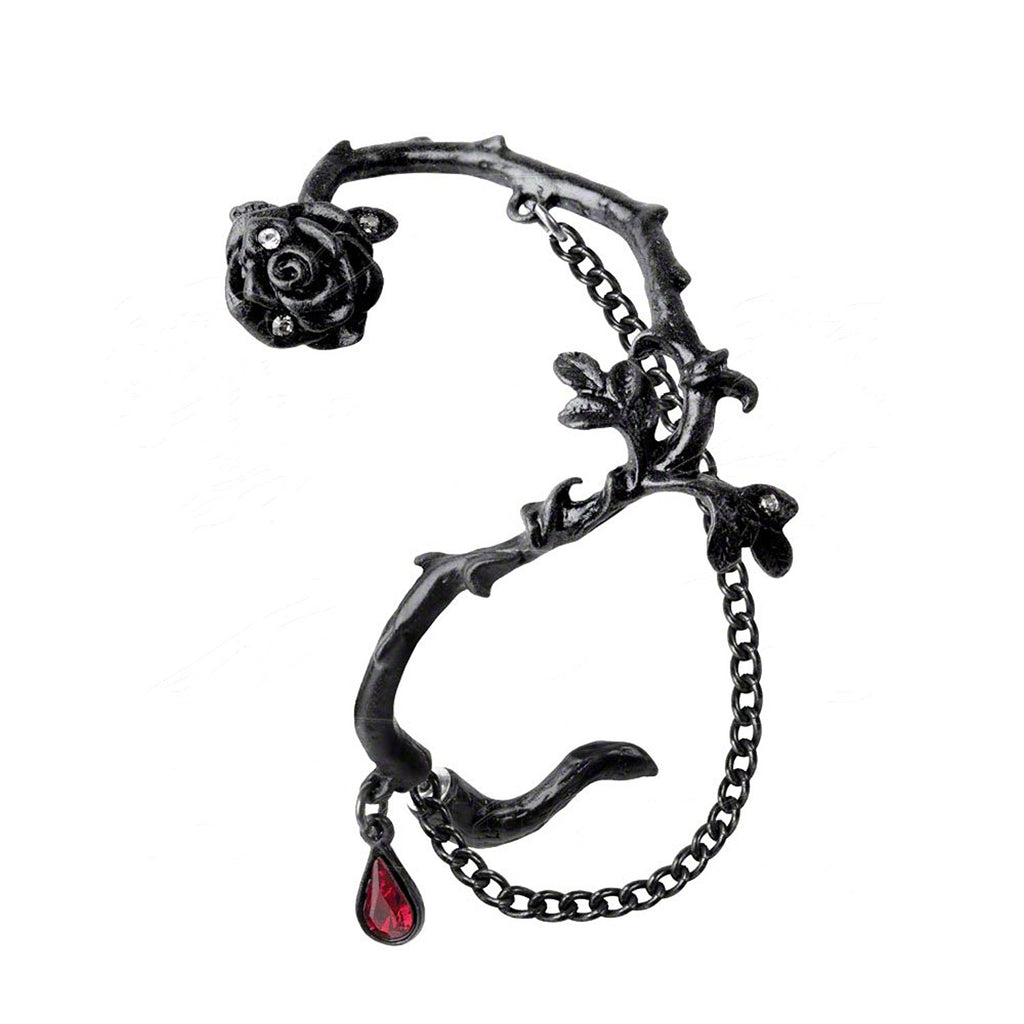 Black Rose of Passion Ear Wrap Crystal Alchemy Gothic Earring
$ 60.00 $ 33.95

FREE US shipping, international shipping available. Lifetime warranty.
Black Rose of Passion Ear Wrap Crystal Alchemy Gothic Earring. Dark, emotive echoes resonate - 'The unattainable black rose bleeds for what cannot be'; unique black pewter finish, studded with Swarovski clear & 'blood drop' crystals. An elegant gothic piece for the true romantic. This faux-stretch style black pewter rose ear-wrap, is studded with clear crystals, and a red crystal dropper. A safety chain loops around the back of the ear. Approximate Dimensions: 2.2"W x 2.95"H x 1.02"D Type: Earring Wrap with surgical steel ear post. For LEFT EAR ONLY. Materials: Blackened Pewter with Swarovski Crystals.
See all Black Rose Jewelry
Discontinued - only 3 left!