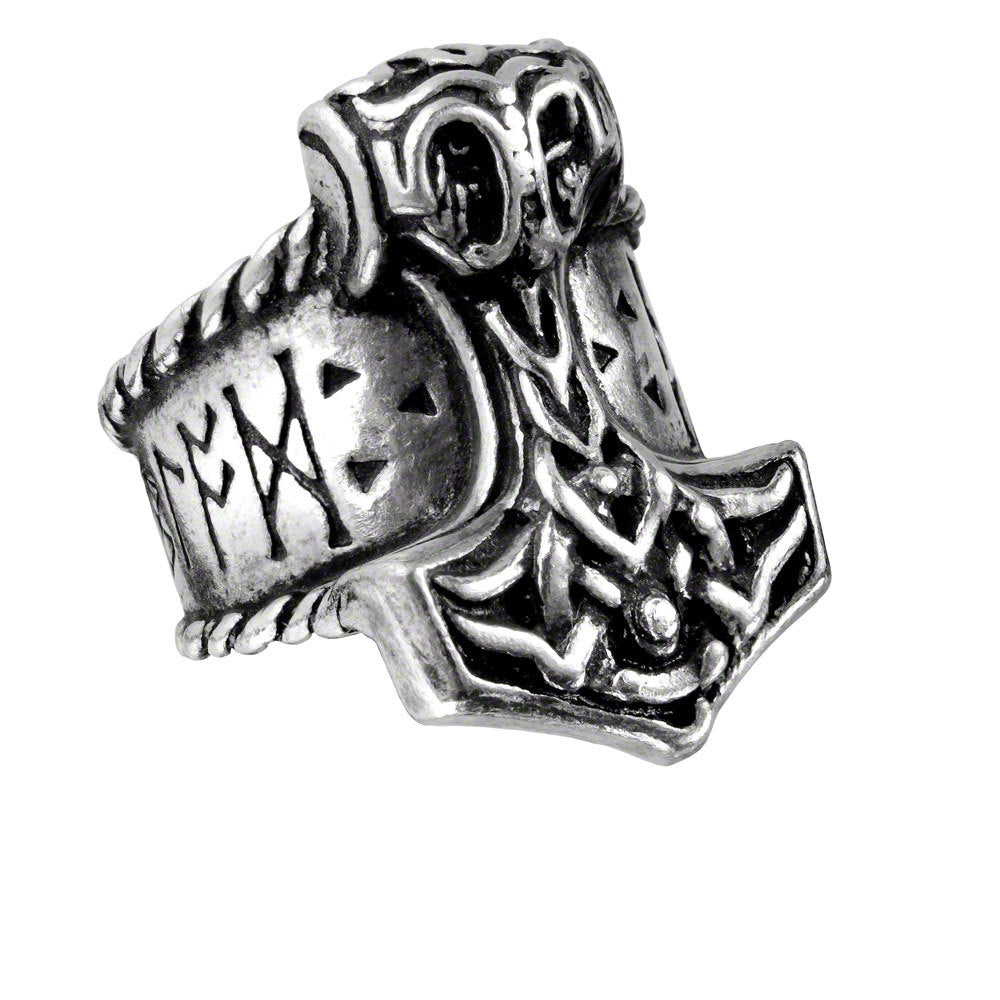 Thor's Runehammer Ring Men's Viking Ringband by Alchemy Gothic
$ 32.95

FREE US shipping, international shipping available. Lifetime warranty.
Thor's Runehammer Ring by Alchemy Gothic. A weighty ring inspired by the thunder god Thor's legendary hammer, with the runes for "blood" and "thunder" etched on the side. Made of fine English pewter by Alchemy Gothic.
DISCONTINUED - Once these are sold, no more will be available.