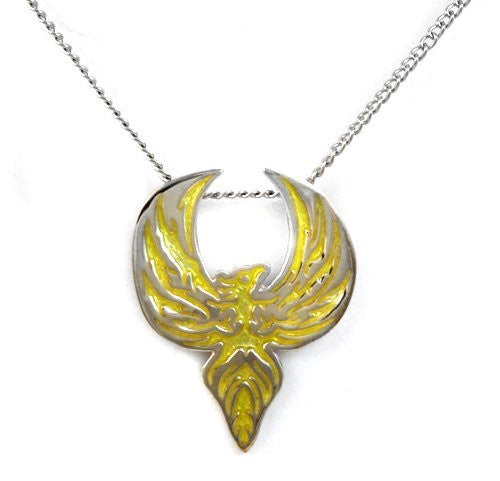 Yellow Phoenix Firebird Sterling Enamel Pendant Necklace
$ 49.95

FREE US shipping, international shipping available. Lifetime warranty.
Boldly stylized firebird gloriously aflame in yellow enamel and sterling silver. 1 1/2" long with hidden bails behind wings. Comes with 22" curb chain.
sterling silver, includes chain
FULFILLED
I love this pendant, it's exactly the one I had a year ago but in the color red. This design of the Phoenix firebird is the one I love the most because it shows the firebird as ascending from the ashes.