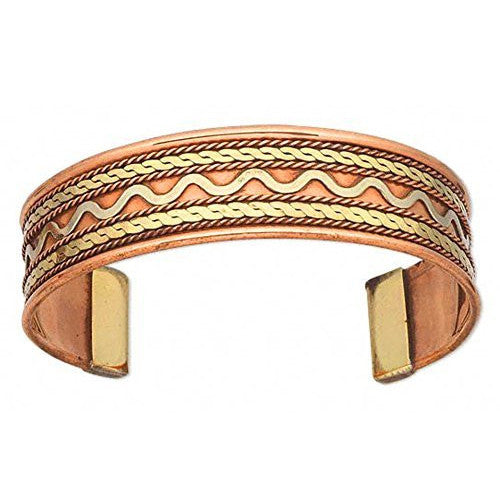 Silver River Brass Inlay Copper Cuff Bracelet
$ 30.00 $ 12.95

FREE US shipping, international shipping available. Lifetime warranty.
Much has been made recently about the health benefits of wearing copper. We're not sure what the final say will be, but we are sure you'll find a bracelet you like in our collection. These beautiful, easy to wear cuff bracelets are a sure fit, extremely affordable, and make great gifts.

A wavy river of silver is bordered by woven brass and copper in this water themed brass-capped copper bracelet. Cuff is 6 1/4" around plus 1 1/2" gap, 3/4" (19mm) wide and 1.5mm thick.
handmade copper cuff bracelet
braided silver and brass inlay
simple and stylish