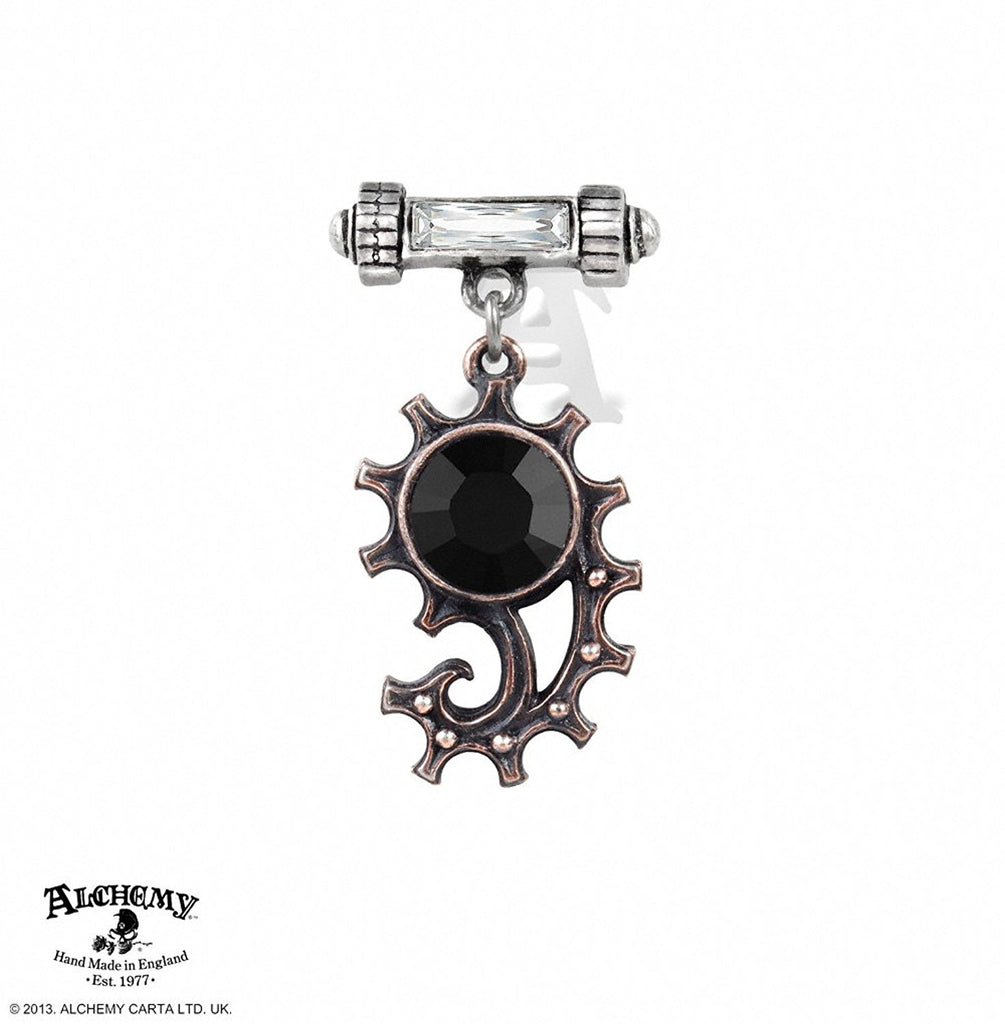 Alchemy Gothic Ingenieurial Elegance Black Crystal Single Earring
$ 40.00 $ 19.95

FREE US shipping, international shipping available. Lifetime warranty.
Alchemy Gothic Ingenieurial Elegance Black Crystal Single Earring. Victorian, advanced industrial fashion design, Alchemy Gothic style. This steampunk themed ear stud is copper-plated with a central black Swarovski crystal and hangs from a bar of clear Swarovski crystal and pewter. Made of lead-free fine English pewter. Earring is 1 1/2" long and 7/8" across. SOLD SINGLY.
NOTE: Discontinued. Once these are sold, no more will be available.