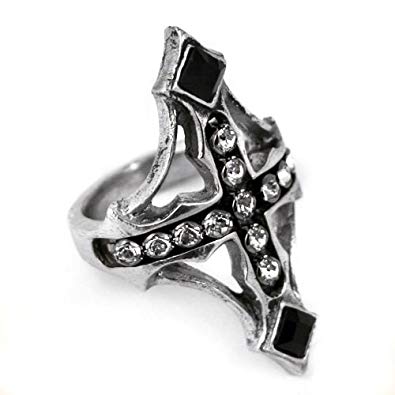 Anastasia Ring by Alchemy Gothic
$ 34.95

FREE US shipping, international shipping available. Lifetime warranty.
Anastasia Ring by Alchemy Gothic. The Romanovesque-style black cross gothic ring, for a tragically doomed princess, with Swarovski crystals.
Approx dimensions: 38mm on a 3mm band. Made of fine English pewter by Alchemy Gothic. Available in sizes 11 and 12 only.
Discontinued: once this item is sold, no more will be available
Amazing design
This ring looks really great. I couldn't find one small enough to fit me properly, but the design itself is very unique. Happy with the purchase!