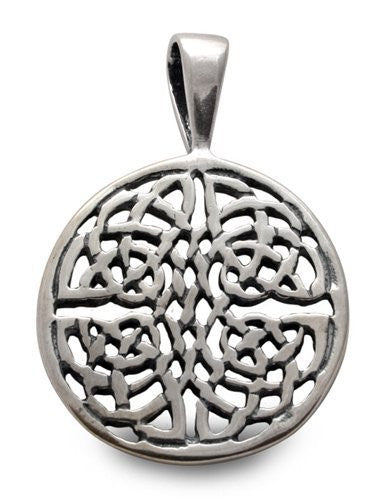 Celtic Circle Sterling Silver Pendant Charm
$ 60.00 $ 29.95

FREE US shipping, international shipping available. Lifetime warranty.
Intricate cut-through Celtic weave design in sterling silver with extra-large bail. Pendant is 1 1/4" long.
tightly woven Celtic knot design
.925 sterling silver
extra large bail
I lost a very similar Celtic Circle Pendant necklace that I've had for nearly a decade. I was so thrilled to find a new one. It's beautiful & brings back many fond memories. So glad I found one here.