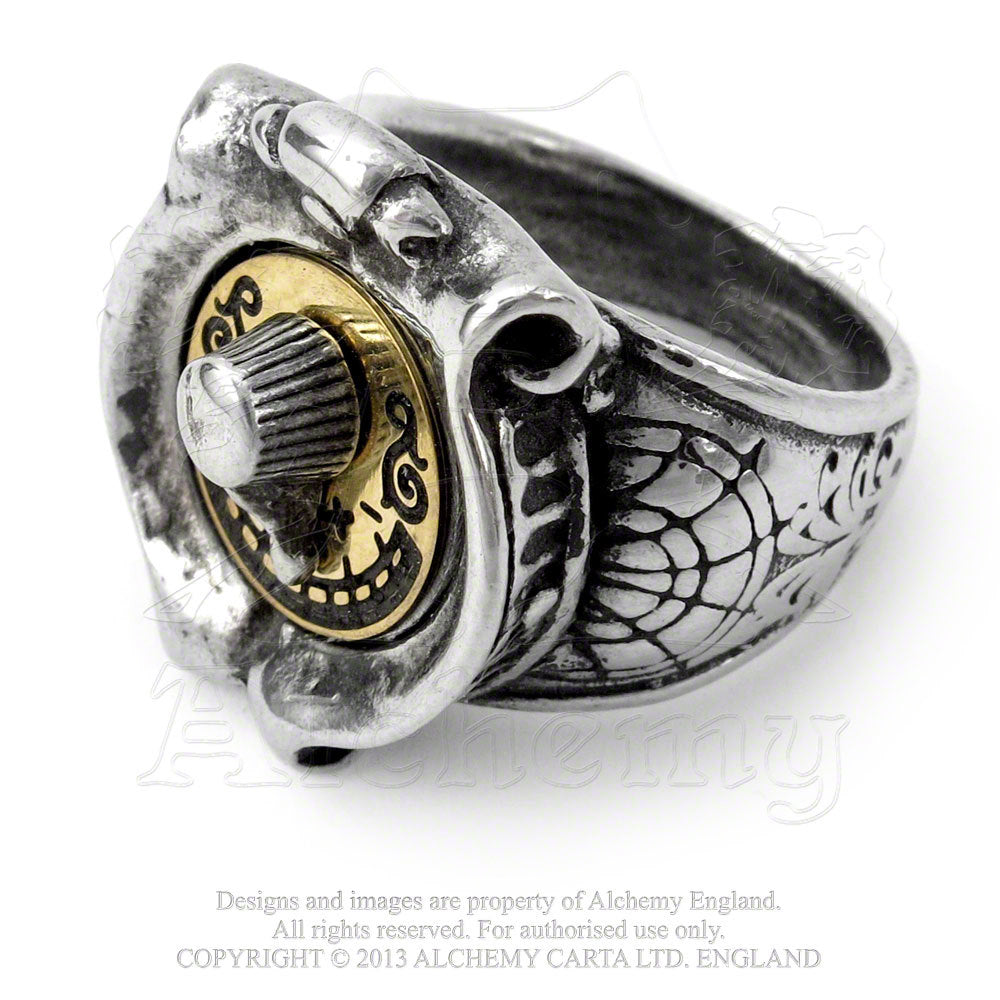 GMT Feromonic Field Detector Ring by Alchemy Gothic
$ 29.95

FREE US shipping, international shipping available. Lifetime warranty.
According to Alchemy Gothic, the Feromonic Field Detector Ring is "a scientific tuning device found essential to gauge accurate settings for the successful transposition of bio-matter; with moveable dial indicator." Be that as it may, it's a wicked cool steampunk ring made of fine English pewter with etched brass inlay.
DISCONTINUED - After these are sold, no more will be available.