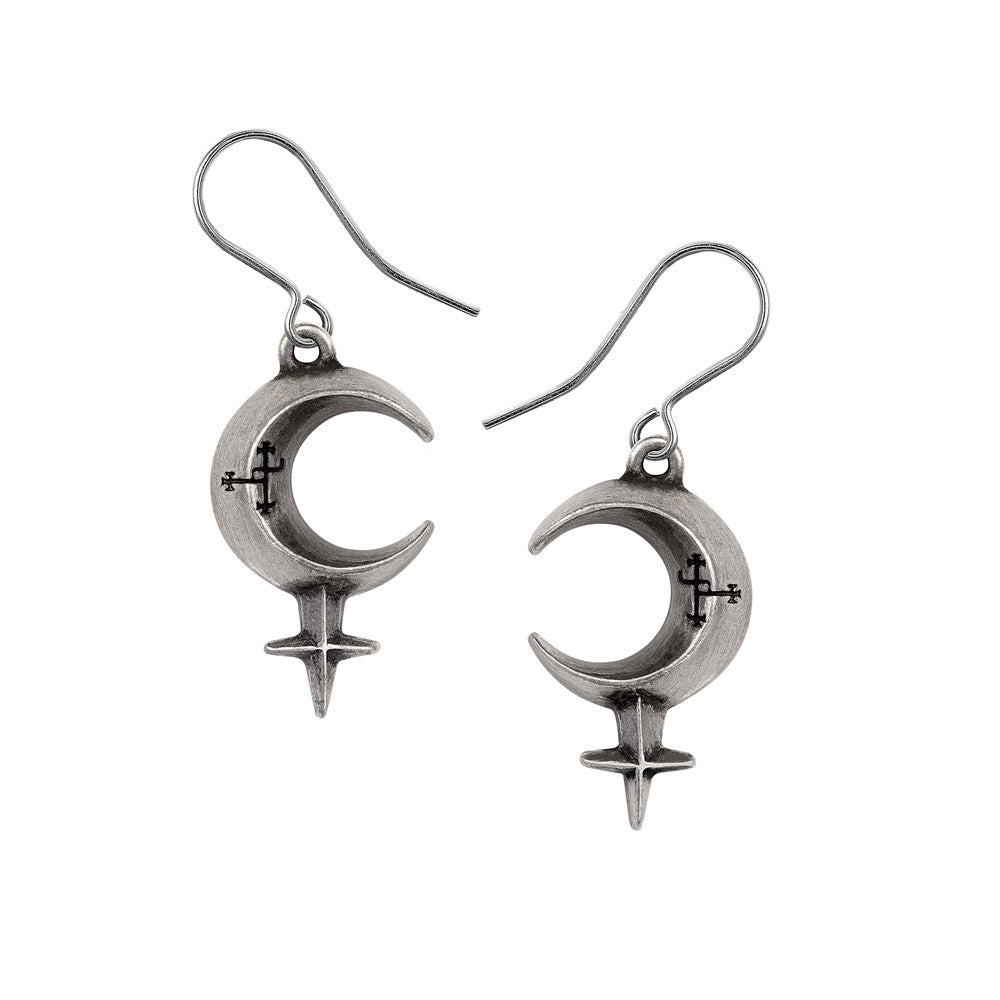 Lilith Crescent Moon Earrings by Alchemy Gothic
$ 46.00 $ 22.95

FREE US shipping, international shipping available. Lifetime warranty.
Lilith Crescent Moon Earrings by Alchemy Gothic. The ultimate, emancipated female of Biblical and Babylonian mythology, feared by all misogynists as the primal she-devil. The Lilith Earrings feature the etched sigil and crescent moon symbol of Lilith. Designed and handmade in England in lead-free fine English pewter exclusively by Alchemy Gothic. Sold as a pair.
0.59" x 1.10" x 0.16"
See matching Lilith Pendant
New favorite pair of earrings
These earrings are beautifully designed and light enough to feel comfortable throughout the day. I hadn't expected them to be flat on the backside, but still a great pair of earrings I'll be using regularly!