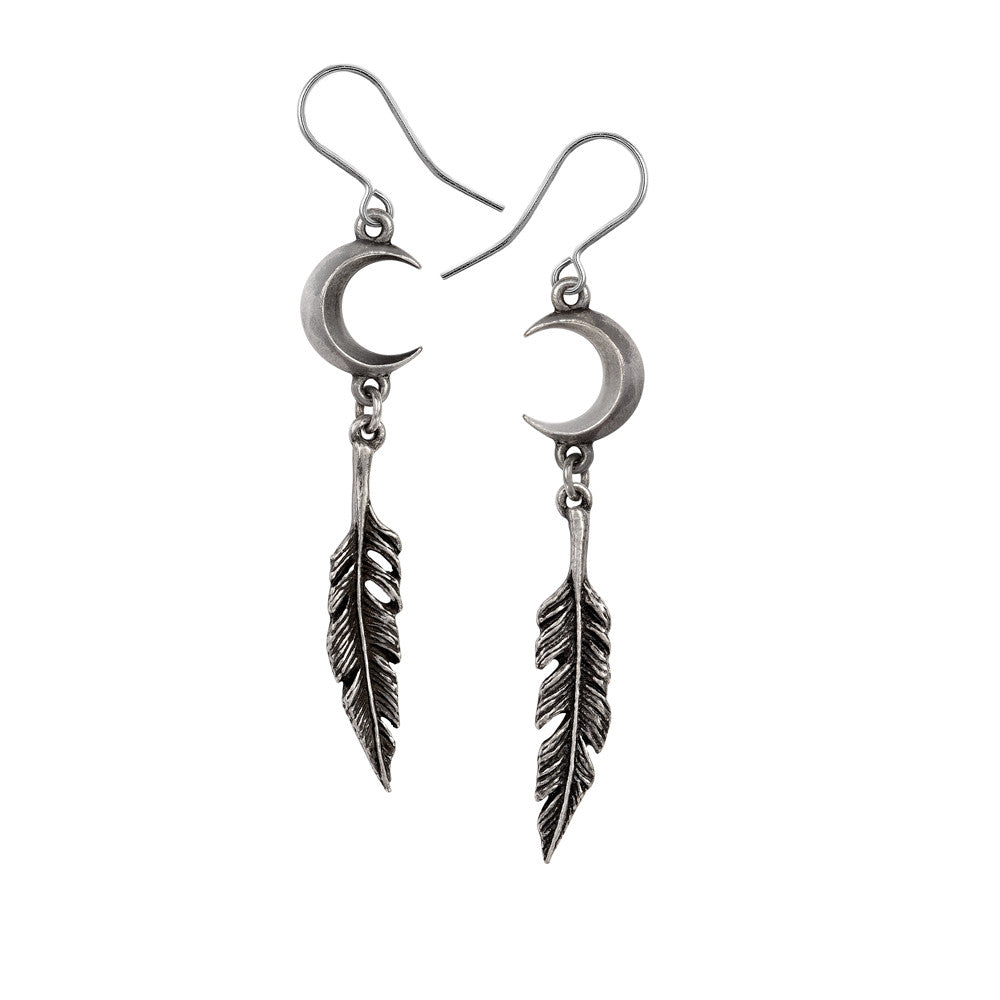 Pagan Dream Catcher Crescent Moon Feather Earrings by Alchemy Gothic
$ 70.00 $ 34.95

FREE US shipping, international shipping available. Lifetime warranty.
Pagan Dream Catcher Crescent Moon Feather Earrings by Alchemy Gothic. A pair of Dreamcatcher inspired earrings with crescent moon and dangling feather. Raven spirit and great protector, shedding but a single feather to float beneath a weightless moon. To ward off whispered evil on the cusp of midnight, ensnared below in a web of dreams. Stunning earrings to catch daydreams and nightmares! Designed and handmade in England in lead-free fine English pewter, with surgical steel ear-wires.
0.47" x 2.28" x 0.16"