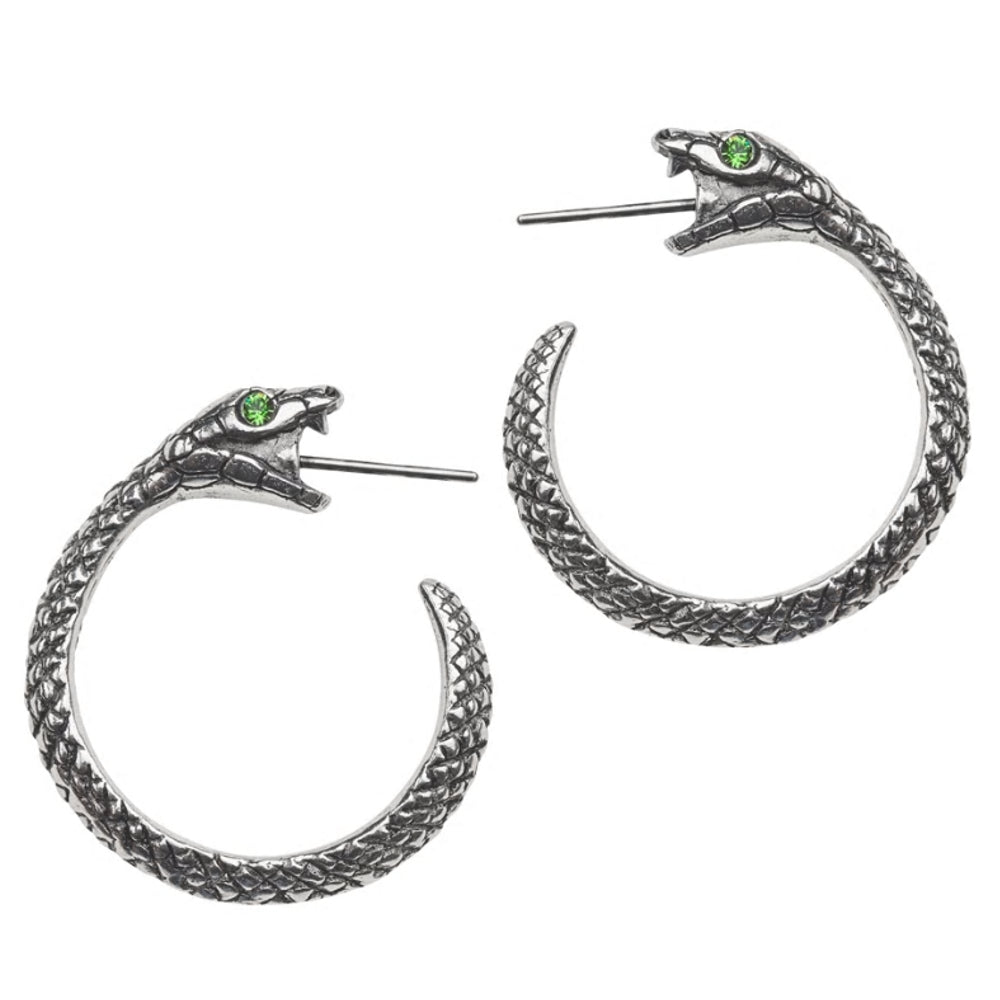 The Sophia Serpent Green Crystal Snake Earrings by Alchemy Gothic
$ 52.00 $ 25.95

FREE US shipping, international shipping available. Lifetime warranty.
The Sophia Serpent Green Crystal Snake Earrings by Alchemy Gothic. A pair of detailed 1" (25mm) diameter pewter hoop earrings of a snake with green genuine Swarovski crystal eyes, appearing to swallow their own tails when worn. From ancient Greek philosophy, the Ouroboros is a snake-serpent eating its own tail, the Gnostic symbol of eternity, rebirth and the unity of everything, representing both the sun and soul of the world. With surgical steel ear posts and plastic backings. Width 0.24" x Height 1.14". Made of lead-free fine English pewter exclusively by Alchemy Gothic.
See the entire matching Sophia Serpent Snake Jewelry line
Perfect!
They are wonderful in person and I expect my daughter will love them when she opens the gift. Thank you!